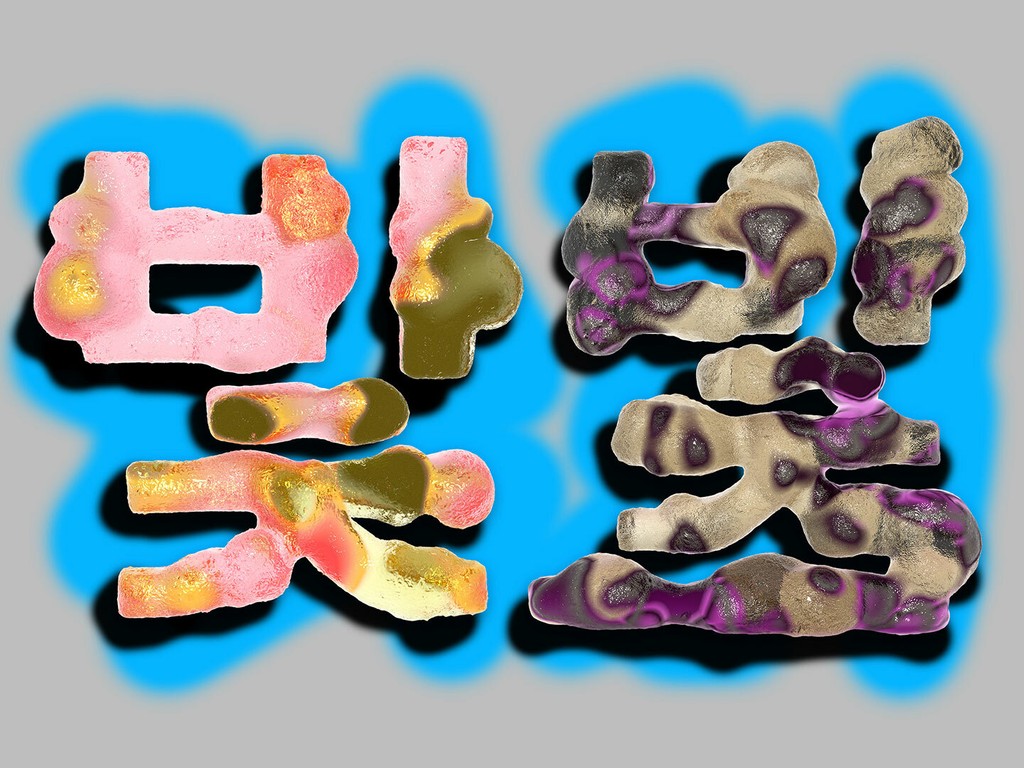 While planning a trip to Seoul to participate in Typojanchi 2019, we decided that there was no better time and place to celebrate the releases of our new ABC Favorit Hangul and ABC Favorit Hangul Lining typefaces. We launched the fonts with an exhibition of Hangul Hardware in the city's whatreallymatters space (대관 안내); a show that featured a series of products designed and produced by a network of friends in Korea.
The exhibition became an opportunity to learn about Seoul's design scene and its production chains—for the latter, the city's DB CAP (디비캡) and Narin Promotion (나린 프로모션) were especially frequented. We offset printed posters created by Moonsick Gang in a local silkscreen studio; printed in five colors with silver and 7 x 10 m in size, the design celebrates the possibilities of bilingual layout with ABC Favorit by featuring lyrics from the Korean remake of Coolio's "Gangsta's Paradise."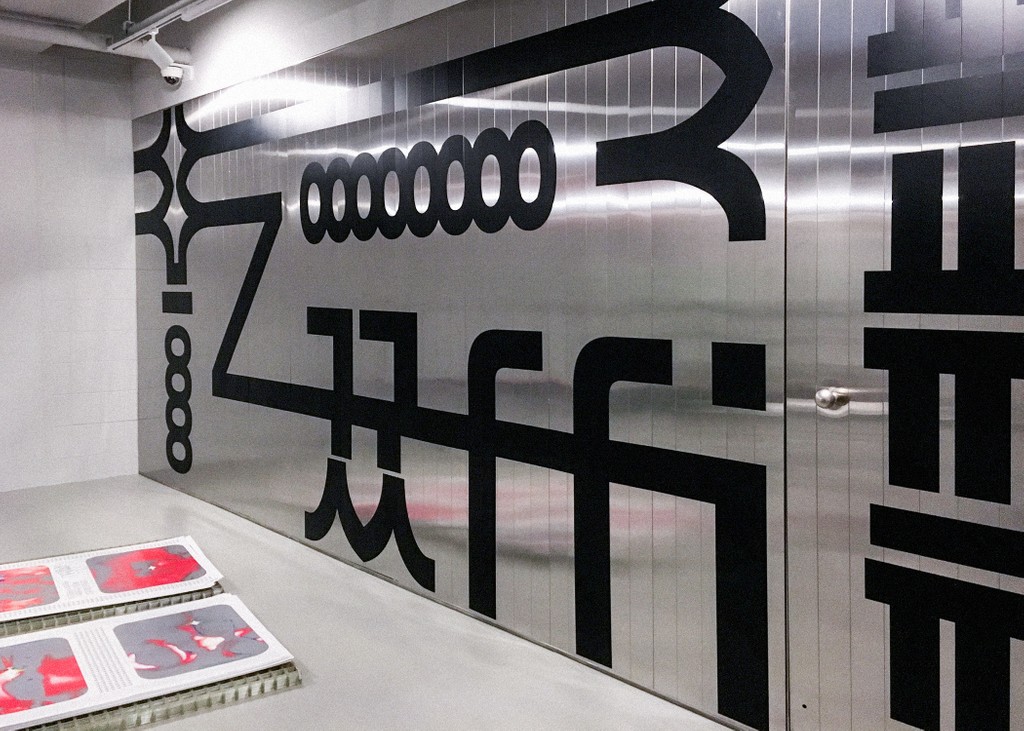 Graphic designer Nayoung Kim's oversized hats—a classic bucket style traditionally worn by Korean fishermen to keep the sun at bay—are speckled with ABC Favorit Hangul glyphs, as is her design for a lanyard keychain. We learned that these cords are frequently worn in Seoul, as most apartments are accessible through card and not key. And in addition to her red-and-black design for the exhibition's promotional poster, the graphic designer and publisher Jieun Yang, a.k.a. Pressroom Studio, created a duo of tote bags for the event, featuring extended straps and emoji hearts that need no translation.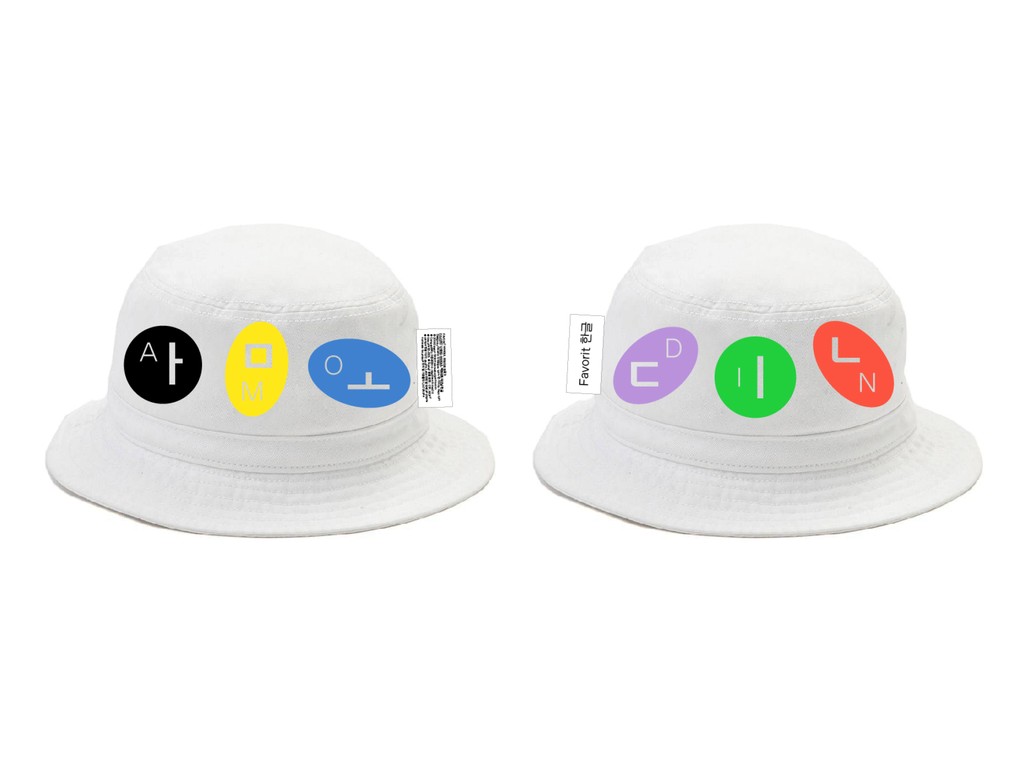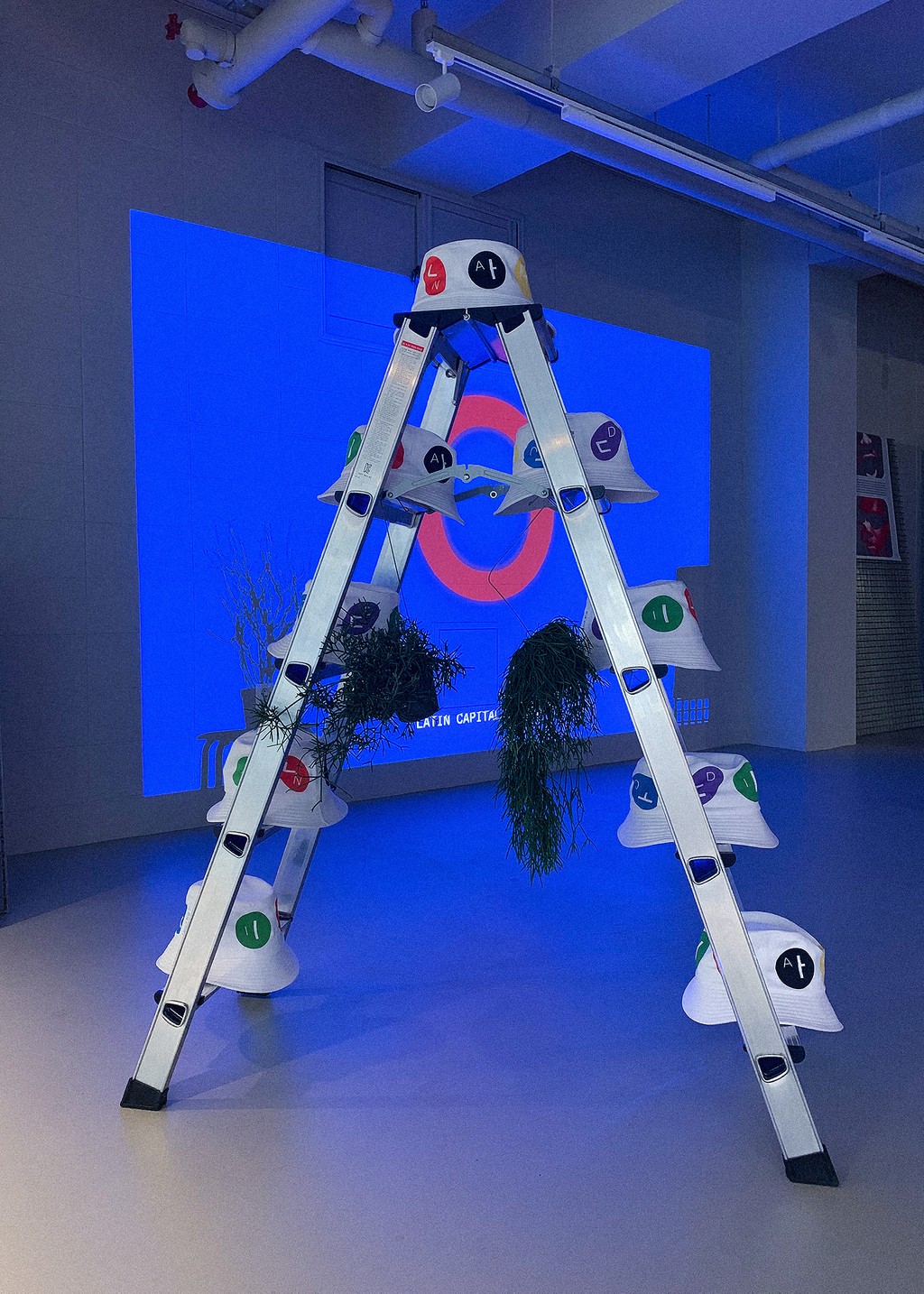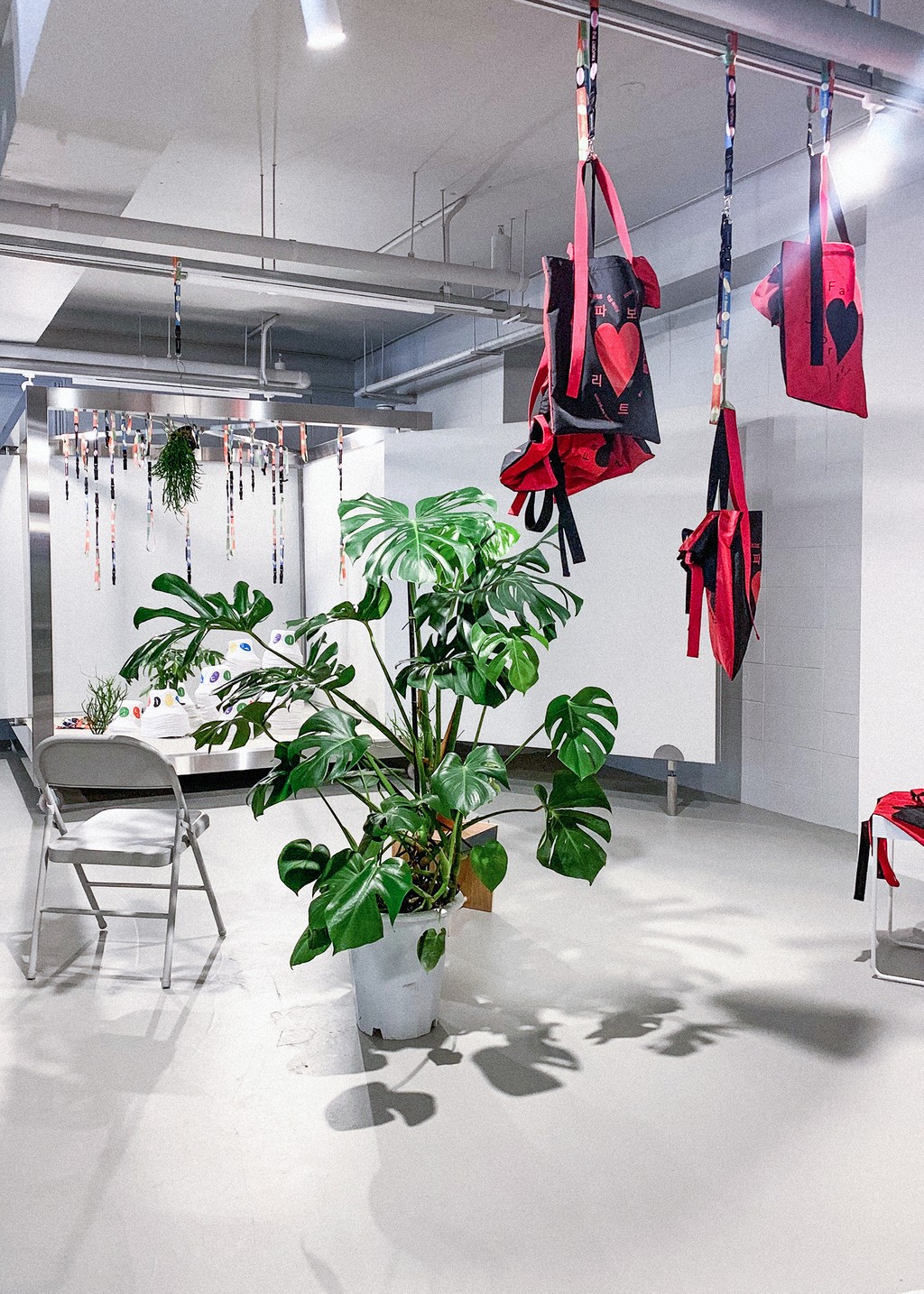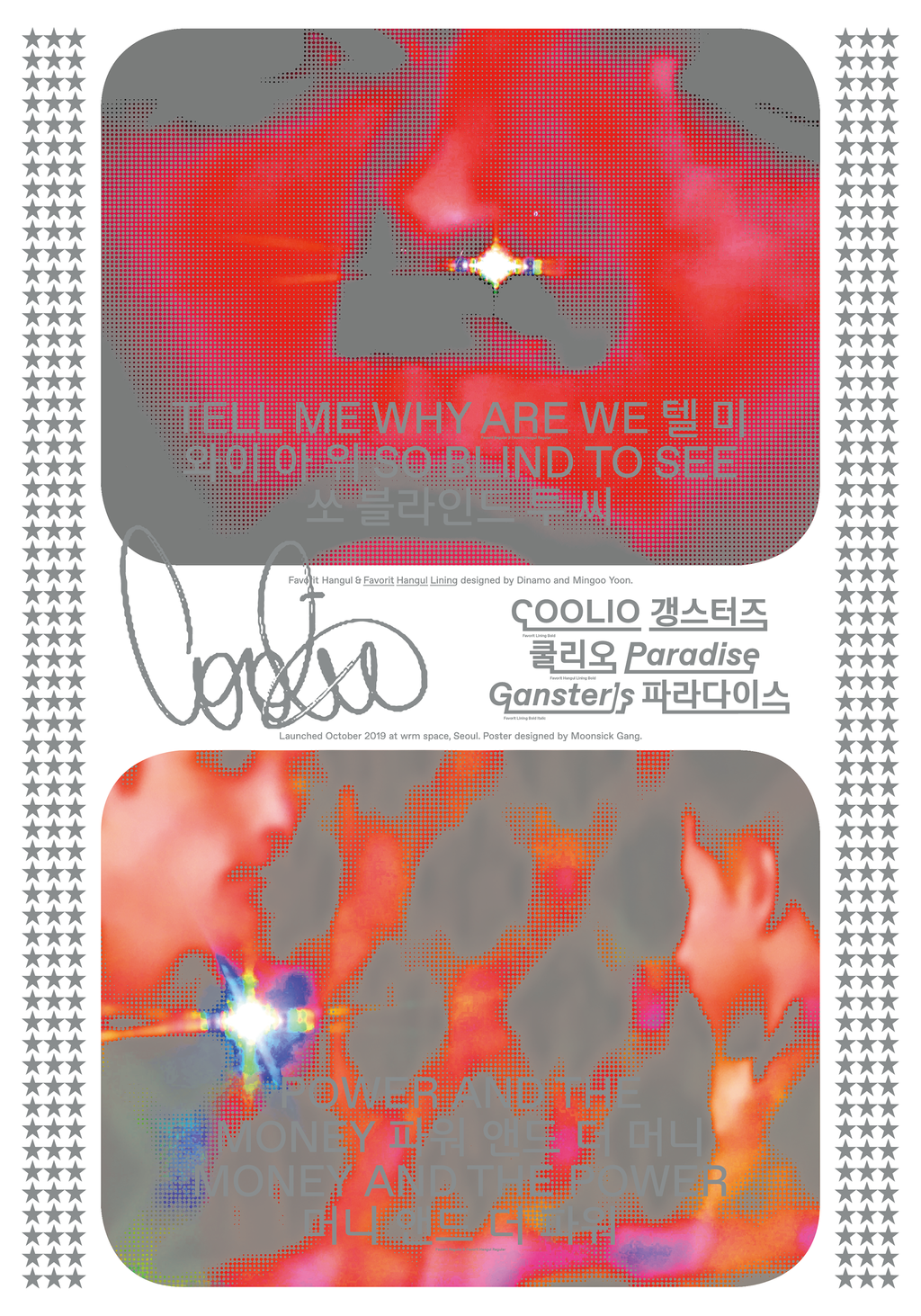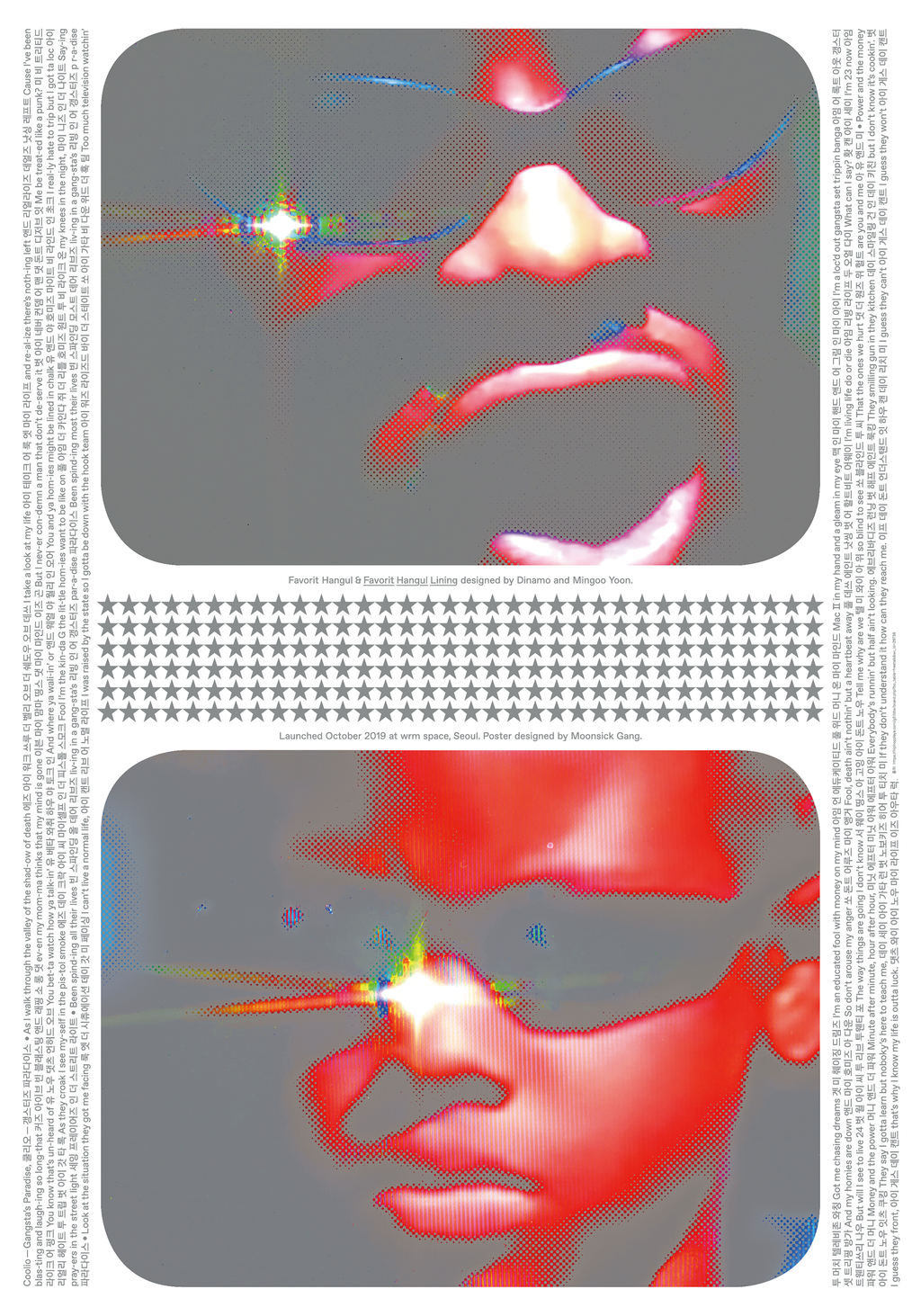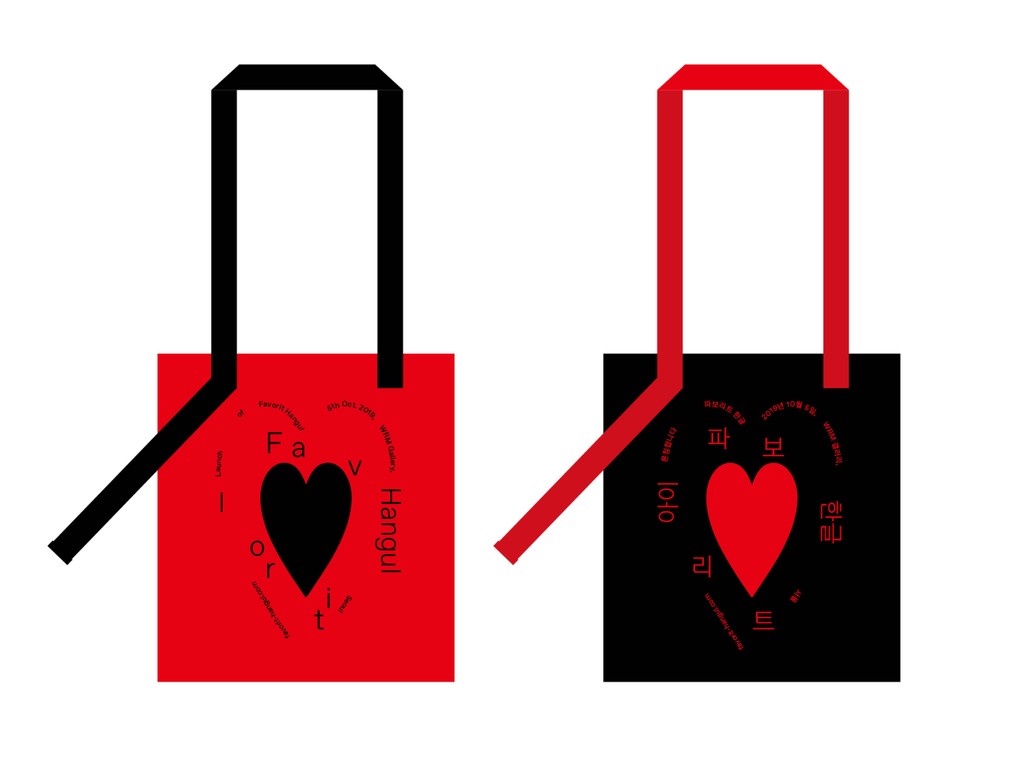 Hangul Hardware
Exhibition posters: Pressroom Studio (Jieun Yang)
Totes designed: Pressroom Studio (Jieun Yang)
Cooilo posters: Moonsick Gang
Fisherman hats: Nayoung Kim
Keychain designed: Nayoung Kim
Exhibition design: Dinamo
Typefaces
ABC Favorit: Dinamo (Johannes Breyer, Fabian Harb)
ABC Favorit Hangul: Mingoo Yoon
Font production: Mingoo Yoon, Daekwon Kim, and Jieun Kim
Related