ABC C-o-n-n-e-c-t-o-r-s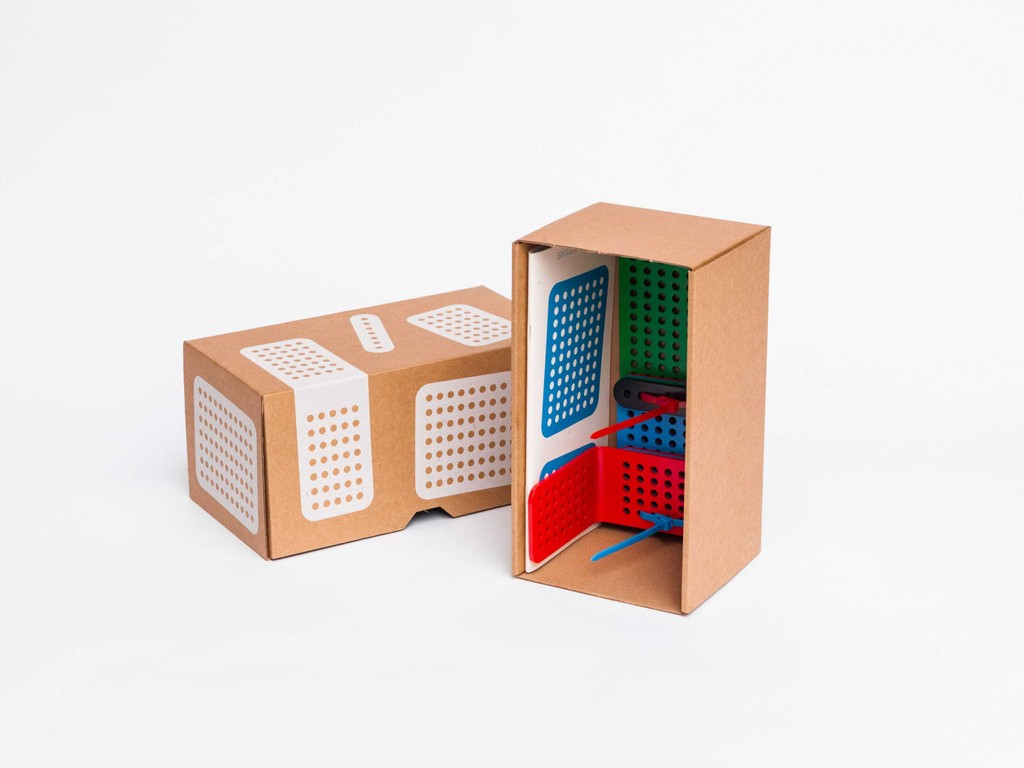 Price incl. VAT, excluding shipping
We ship once per week, every Thursday! Shipping might take up to two weeks. Thank you for your patience.
On Shipping & Returns
We've connected (🙄) with our friends at BNAG studio to create a set of versatile metal brackets that invite users to arrange screws into letter shapes.
These easy-to-use brackets join together various parts of any object with screws for quick, resilient DIY furniture making. Inspired by BNAG's own spontaneous approach, they encourage flexible and personal designs that celebrate, rather than disguise, how an object is constructed.
This set includes eight connectors, an instructional zine with an essay by writer James Vincent, and the digital font files of ABC C-o-n-n-e-c-t. The mono and proportional dot font is based on the plates' own grid system and comes in five "screw head" styles (plus Italics): Flat, Torx, Hex, Nail, and Phillips. We think it might be the world's first dot font to include Italics (but don't drill us on that one).
The ABC C-o-n-n-e-c-t-o-r-s pack features eight plates of five different sizes and styles, including:
2 x extra small
2 x small
2 x medium
1 x large
1 x 90° angled
Have F-U-N making!
Credits
Concept: Dinamo x BNAG
Product Design: Oliver-Selim Boualam, Lukas Marstaller
Typeface: Fabian Harb, Louis Brousseud, Frédéric Jaman, Johannes Breyer, Oliver-Selim Boualam, Lukas Marstaller
Editor: Madeleine Morley
Publication Design: Sascia Reibel, Mathias Lempart, Tina Lehmkuhl
Web Design: Tina Lehmkuhl
Web Development: Marco Land
Author: James Vincent
Illustration: Pete Sharp
Further Reading
This way for the full story:

Uniting Fonts with Furniture