C-o-n-n-e-c-t: Uniting Fonts with Furniture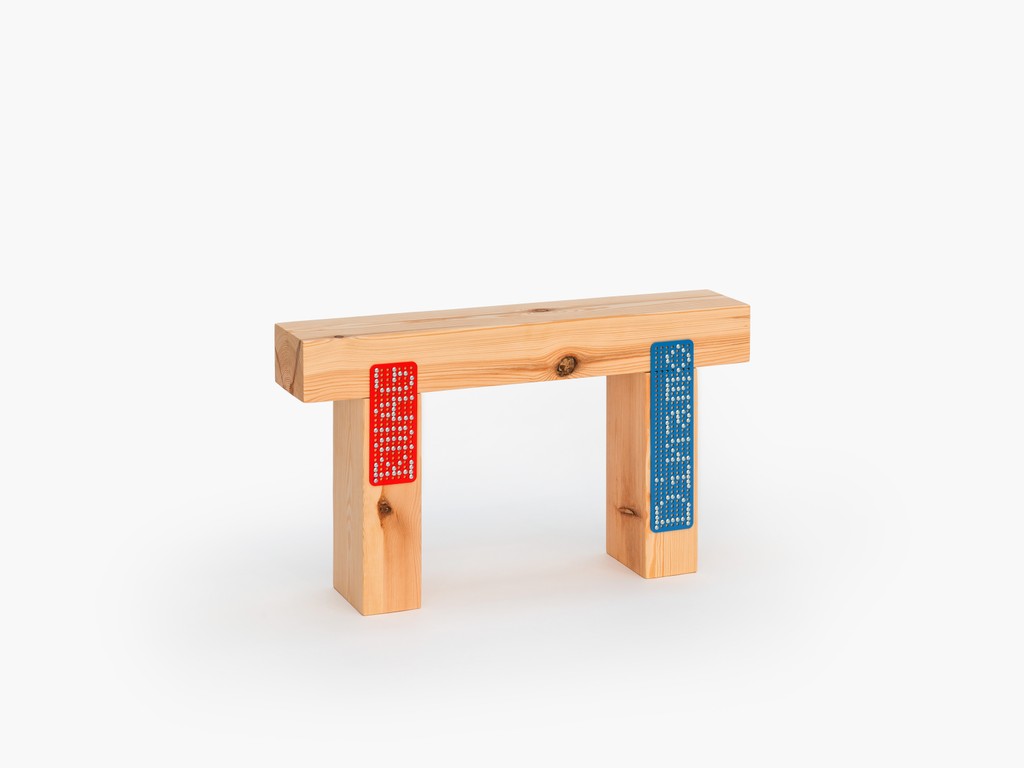 We connected (🤭🙄) with our friends at BNAG studio to create a digital dot font and accompanying set of metal brackets, which let users create lettershapes with screws.
Let me explain: Our ABC C-o-n-n-e-c-t-o-r-s are easy-to-use brackets that help DIY builders join bits of wood together for quick, spontaneous furniture making. Inside their dot matrix grids, builders can arrange screws into letter shapes or other patterns. Unlike traditional furniture, which conceals nails, screws, and other binding techniques, these connectors celebrate — rather than disguise — how an object is constructed.
ABC C-o-n-n-e-c-t is our dot font inspired by the metal brackets' own grid system, available in five screw head styles as well as Mono and Italic cuts.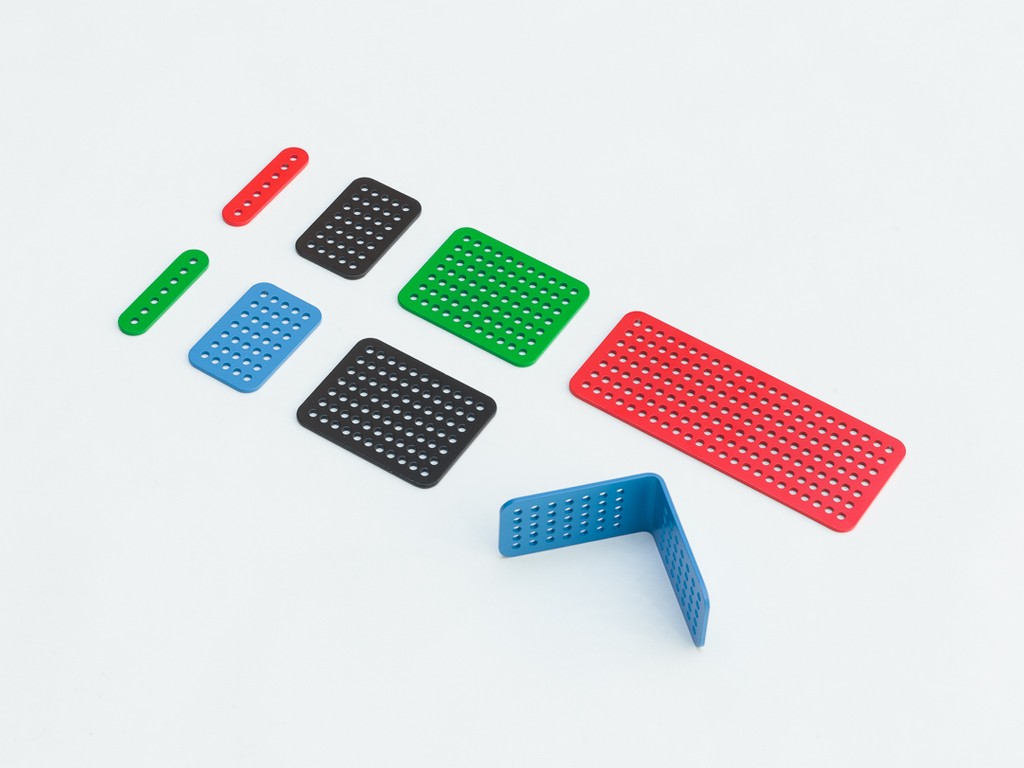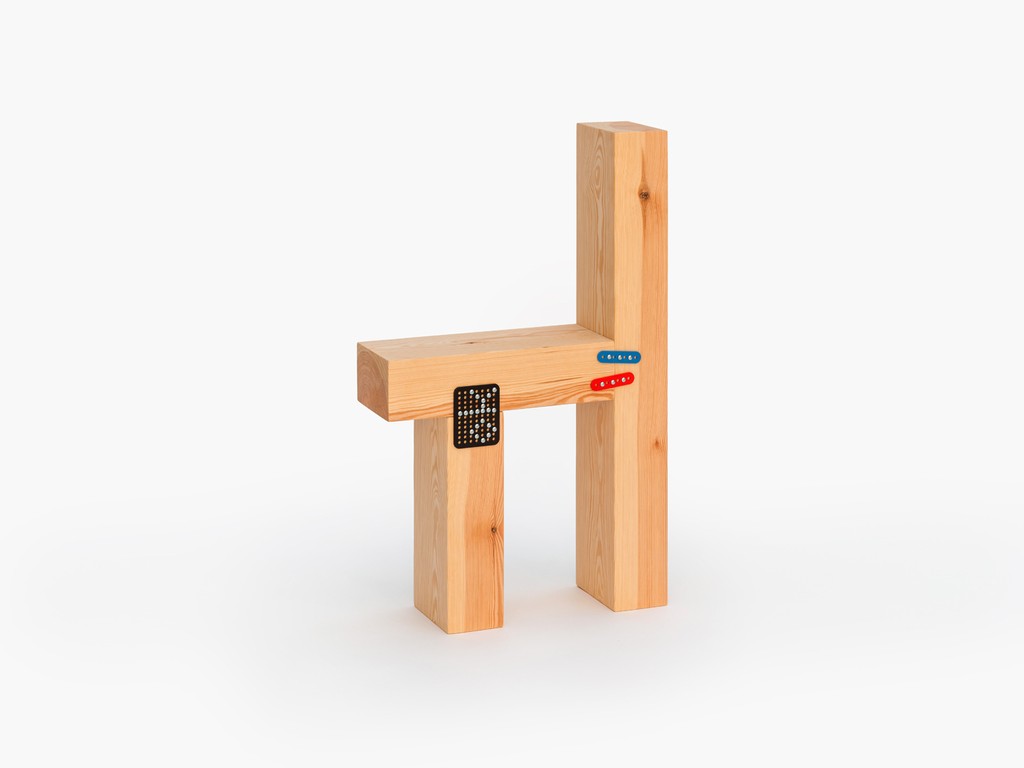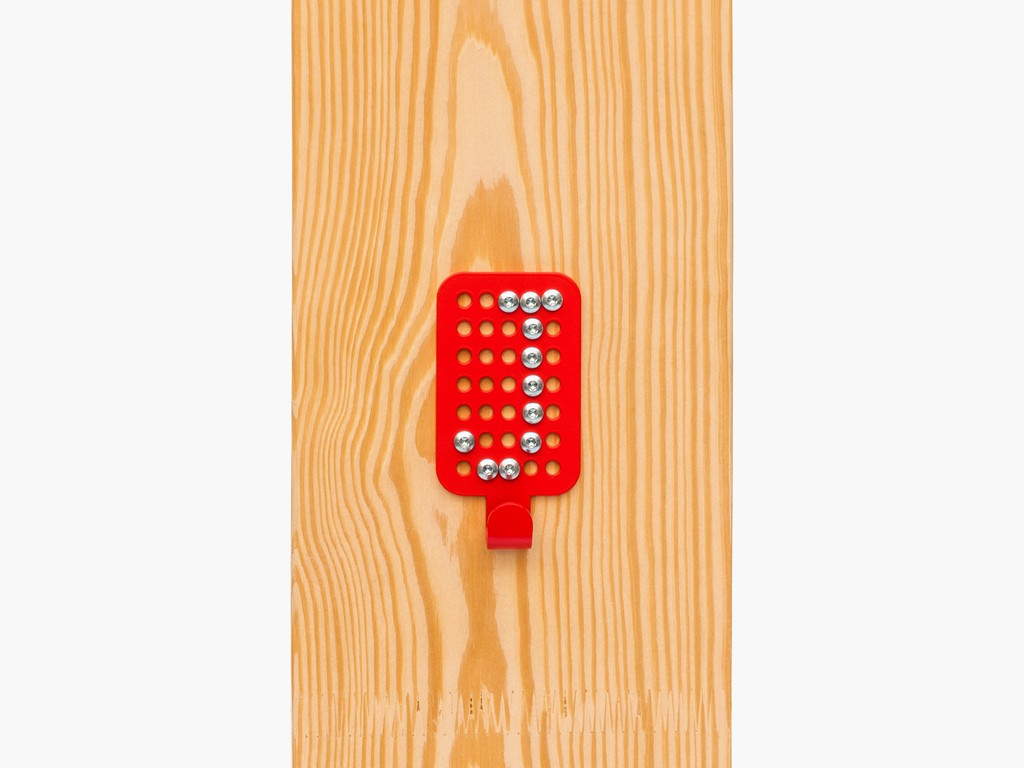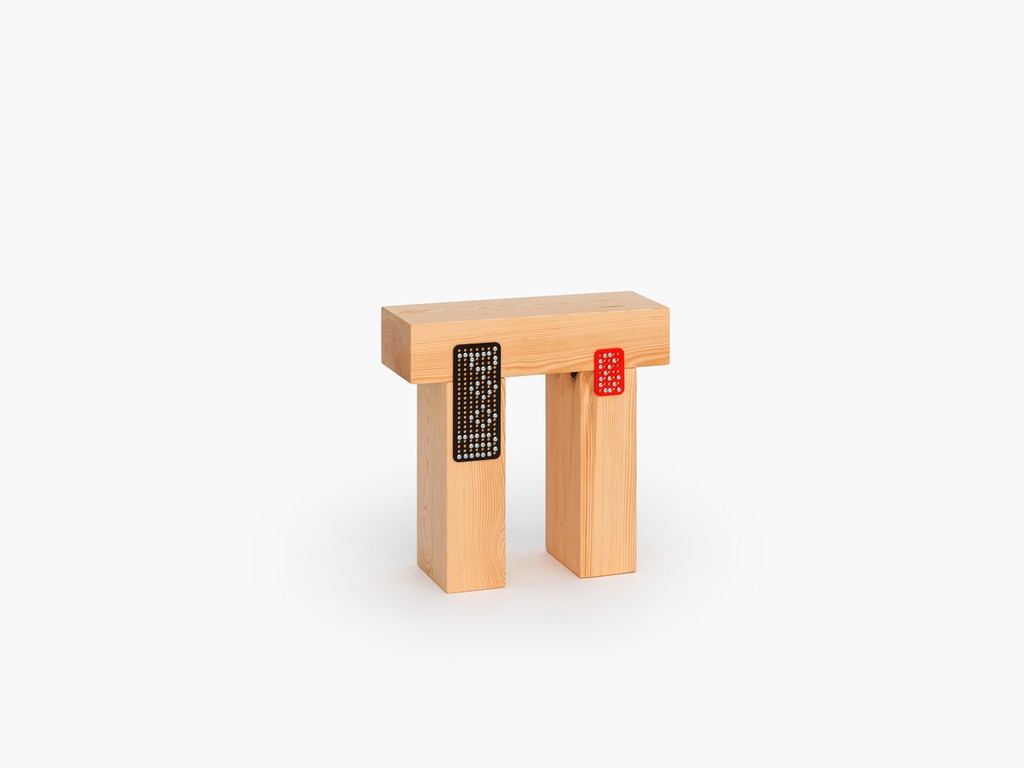 The project is a many-wooden-legged-monster, with its accompanying web tool, Dinamo Editions zine, and wood workshop. Scroll on for further documentation — including typeface details, an essay by our editor Maddy on the origins of the project, some website and zine commentary, plus photos by Sascia of our launch at HKW Berlin 🛠👷🏼‍♀️🛠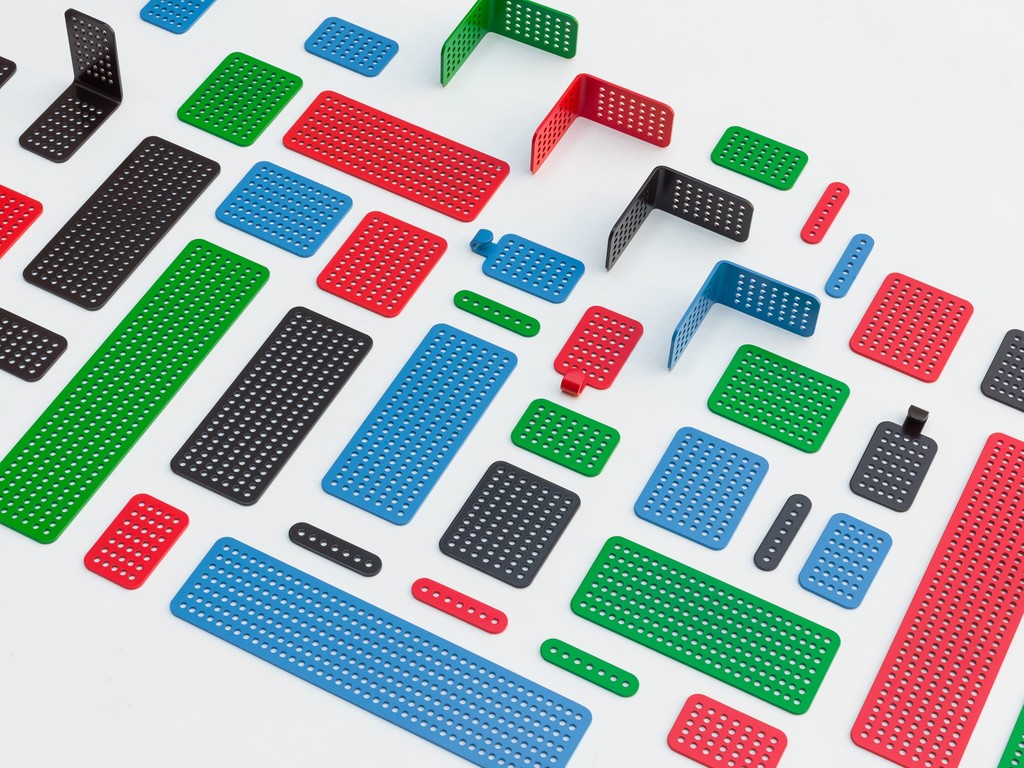 The Typeface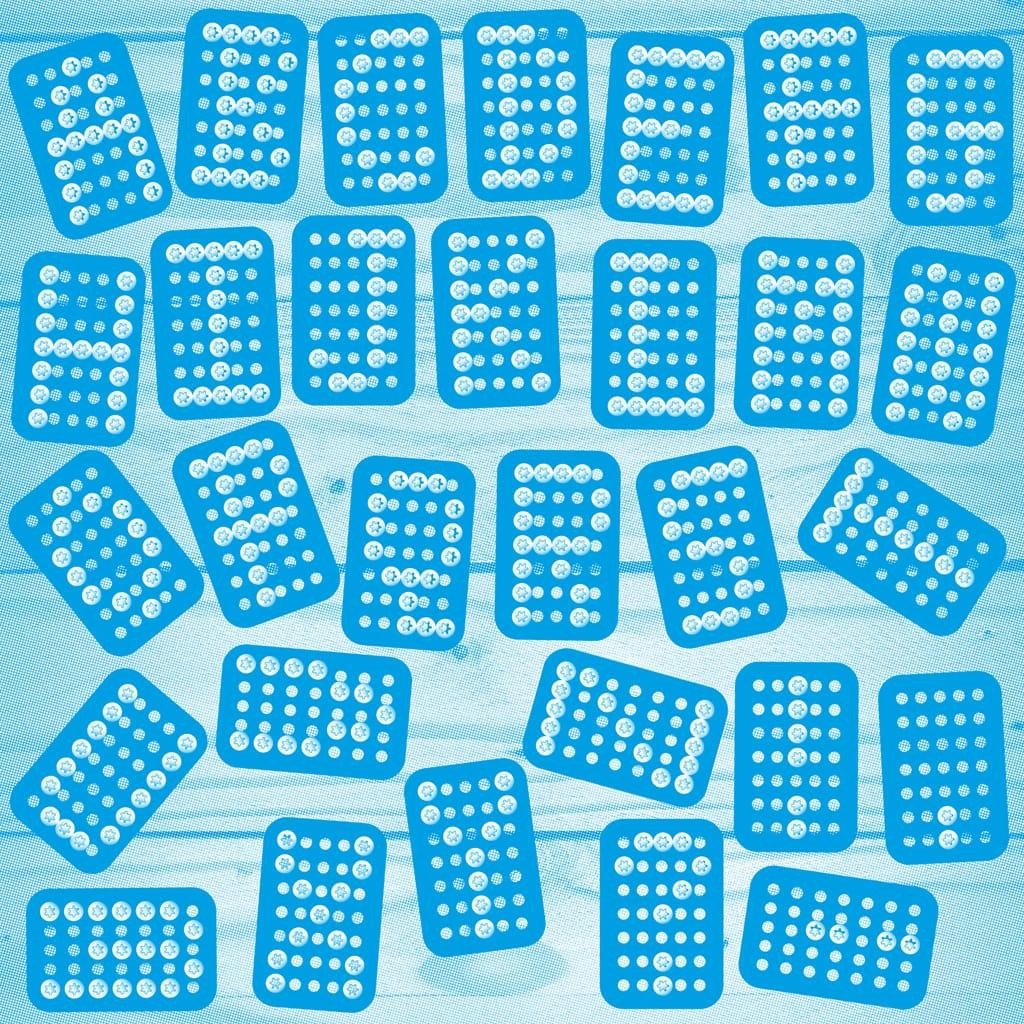 ABC C-o-n-n-e-c-t is a digital dot font based on the ABC C-o-n-n-e-c-t-o-r grid. It contains monospaced and proportional styles, all with corresponding Italics, making it (probably) the world's first Italic dot font (but don't drill us on that one).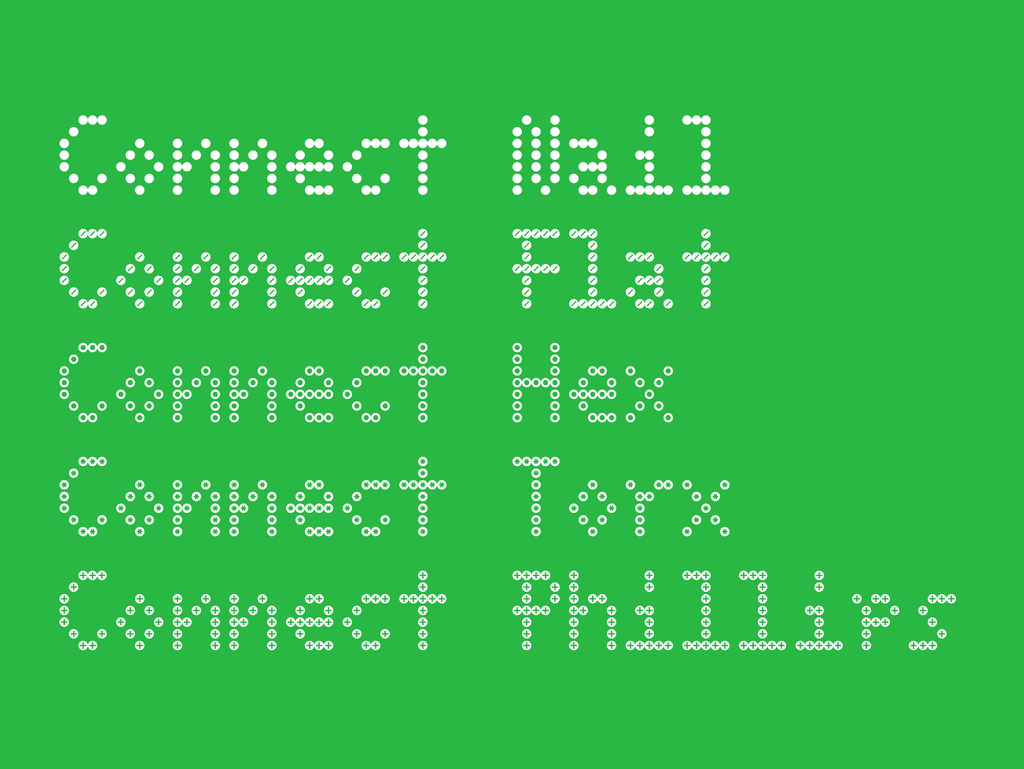 ABC C-o-n-n-e-c-t comes in five common screw head styles, including Flat, Torx, Hex, Nail, and Philips. Designed by Fabian Harb with Louis Brousseaud and Frédéric Jaman <3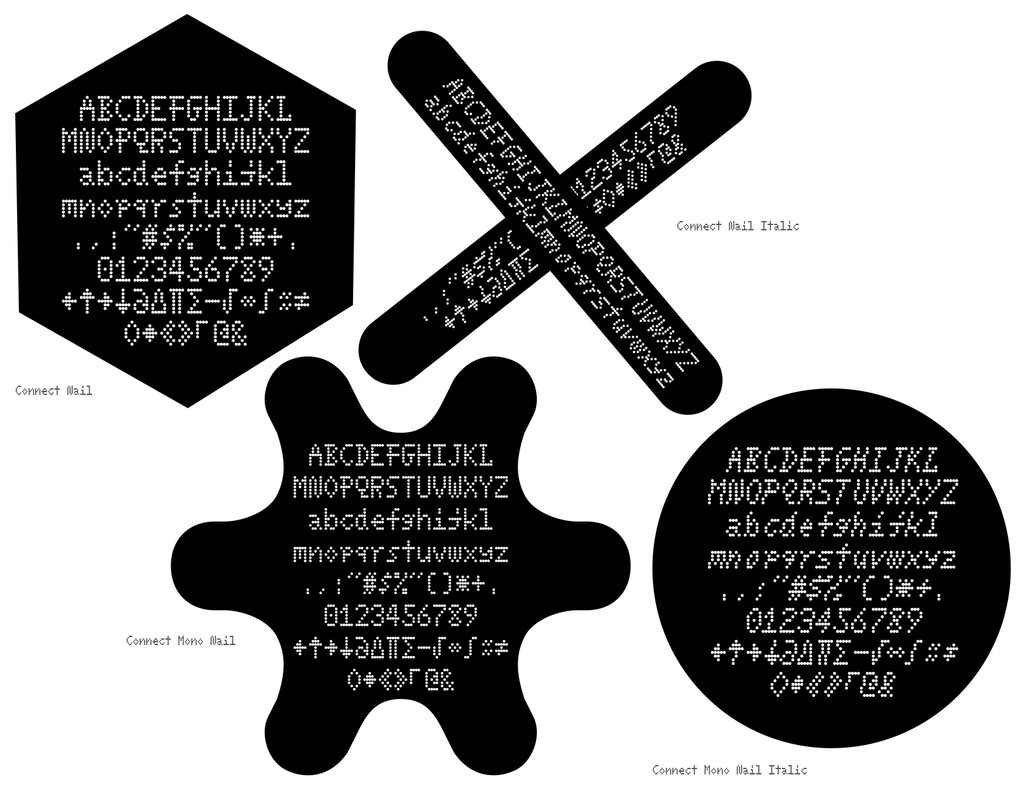 A Couple of Loose Connections
by Madeleine Morley
In 2019, Kris Jenner suprised her 22-month-old granddaughter Stormi Webster with a giant, toddler-sized playhouse for Christmas. The toy mansion featured its own loft, fireplace, hardwood floors, arched window panes, and fully functioning doorbell, becoming a gift that quickly launched 1,000 memes.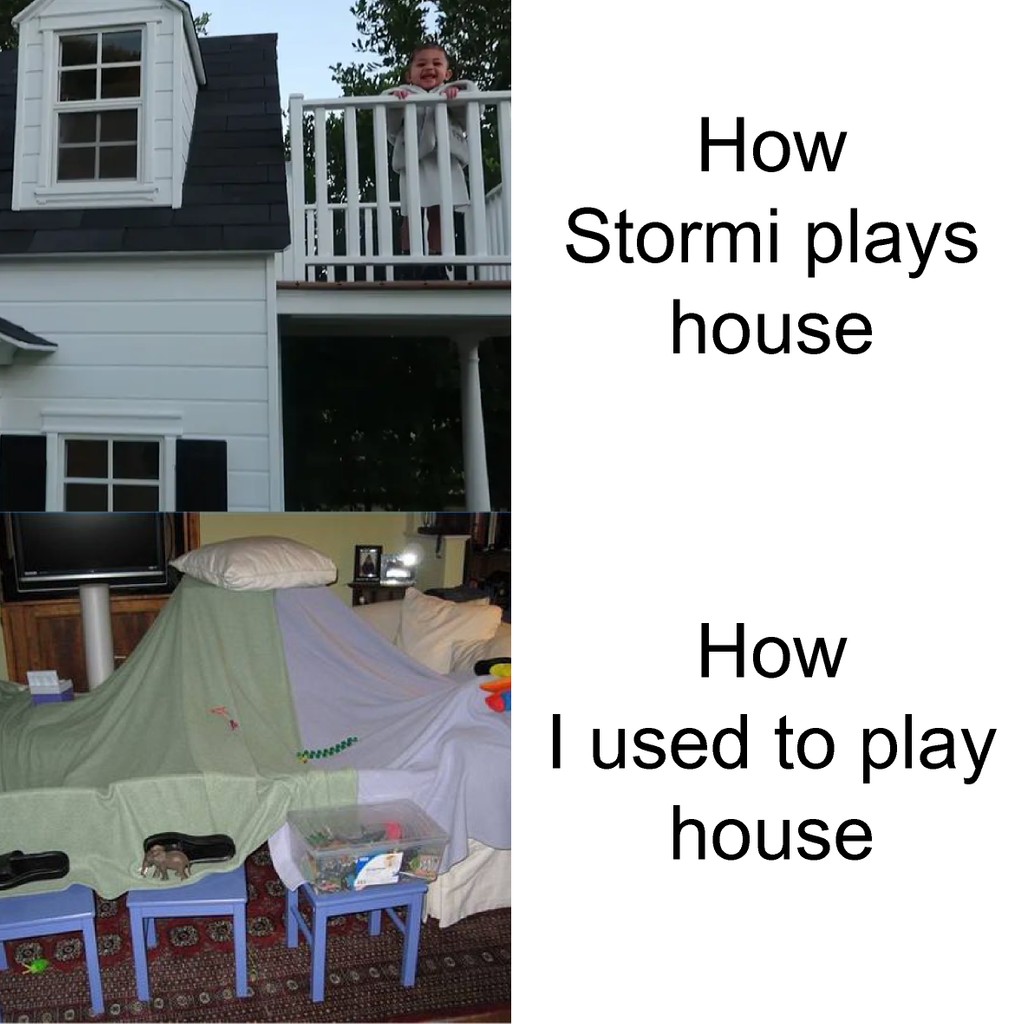 Over the course of the next year, how Stromi plays house vs. how I used to play house filled the internet; images of cardboard boxes and pillow forts were pasted next to an image of the two-year-old celebrity perched atop her towering white picket balcony. While the memes were clearly a commentary on wealth disparity, looking at them at face value, a question about childhood imaginaries could also arise: What does it mean to dream in a life-like set that's been made for you by adults vs. a world you construct on your own?
That same Christmas, mother Kylie Jenner and father Travis Scott gifted their daughter a second, less infamous present—but one of equal or perhaps even greater homemaking significance. Imagine small Stormi's delight while unwrapping her new Thunderstorm Chair, a tiny throne made from wooden beams cut into the shape of a cloud and fused together with yellow, lightening bolt-shaped brackets. This chair was probably spotted by a buyer at the 2019 Design Miami fair in Basel, where it was presented by the Functional Art Gallery as part of its annual product collection, and designed by a young, German multidisciplinary studio called BNAG.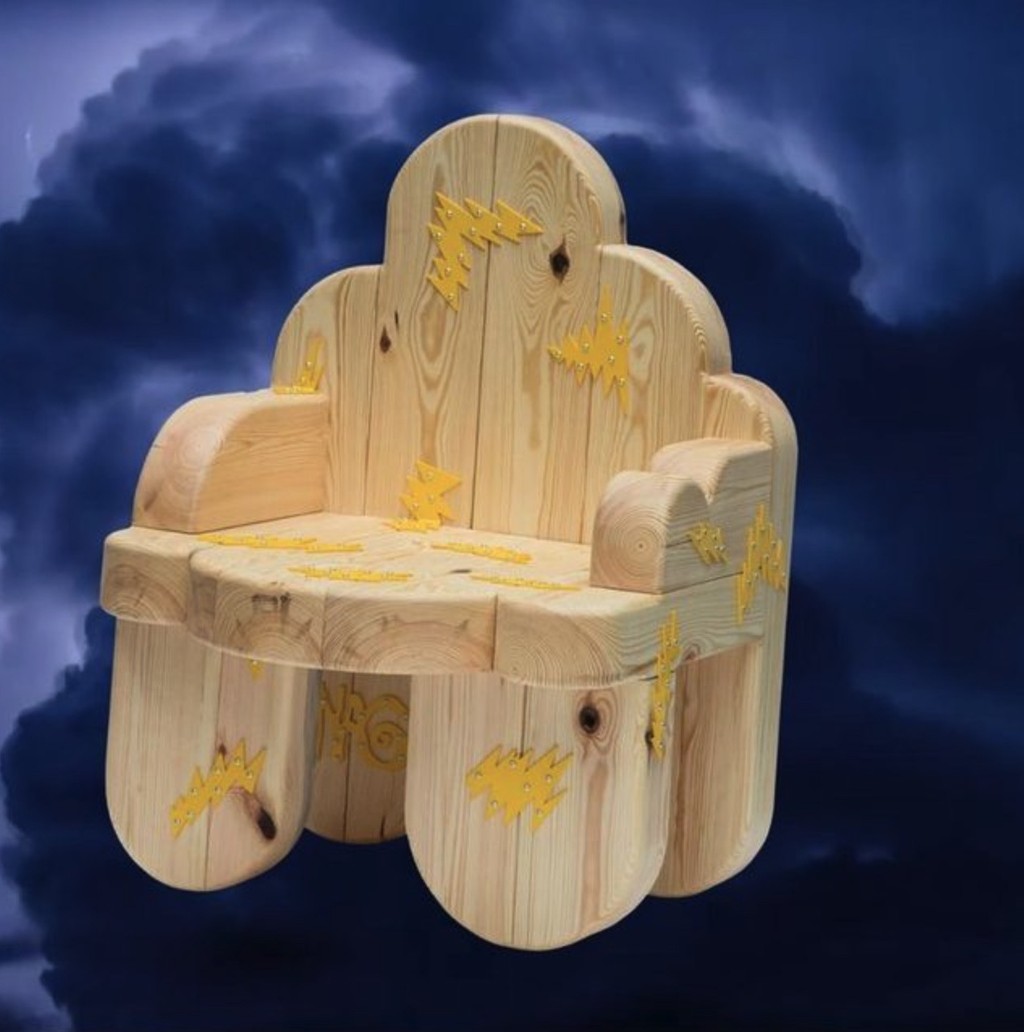 It's this connection that takes us from the stucco-encrusted Hidden Hills of California to the Haus der Kulturen der Welt in Berlin in the Autumn of 2023, for the launch of BNAG and German type foundry Dinamo's ABC C-o-n-n-e-c-t-o-r-s. It's an understatement to say this release has been a long time coming, having brewed in the minds of both studios' founders for over five years—an impending storm. The concept behind their project, though, is simple enough: The ABC C-o-n-n-e-c-t-o-r-s are metal brackets studded with a grid of holes. By screwing nails into these holes, makers can connect wooden limbs together and build their own furniture. Using the grid, they can also create their own patterns, or lettering, in how they arrange silver screwheads. These red, blue, green, and black connecting brackets celebrate, rather than disguise, the joints between two pieces of wood; a joyous subversion of furniture's traditional impulse to conceal nails and other binding technologies.
BNAG's founders, Oliver-Selim Boualam and Lukas Marstaller, came up with the idea while standing in an adult's version of a deconstructed pillow fort: the wood aisle of Germany's home improvement retail chain, Bauhaus, in Karlsruhe. It occurred to them that Bauhaus's free wood cutting service outsources production in the cheapest, quickest way: Customers can simply buy wood, a package of screws, a connecting bracket, and quickly assemble an item together, paying only for material costs. The pair would stand in Bauhaus with a loose idea for something, get a few planks of wood freshly cut, and then create an object right then and there in the shop aisle. Hours would pass by in hum of the LED lit saw dust.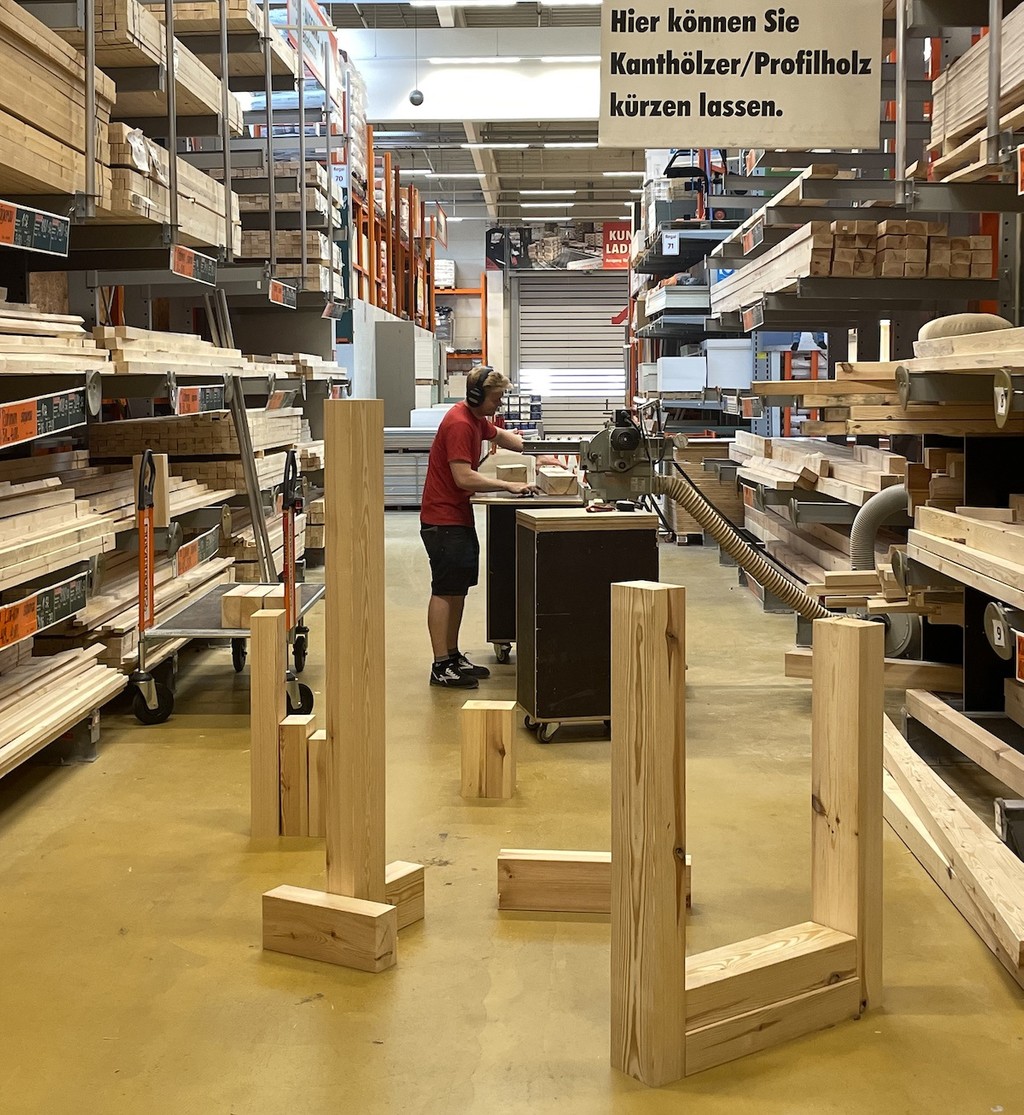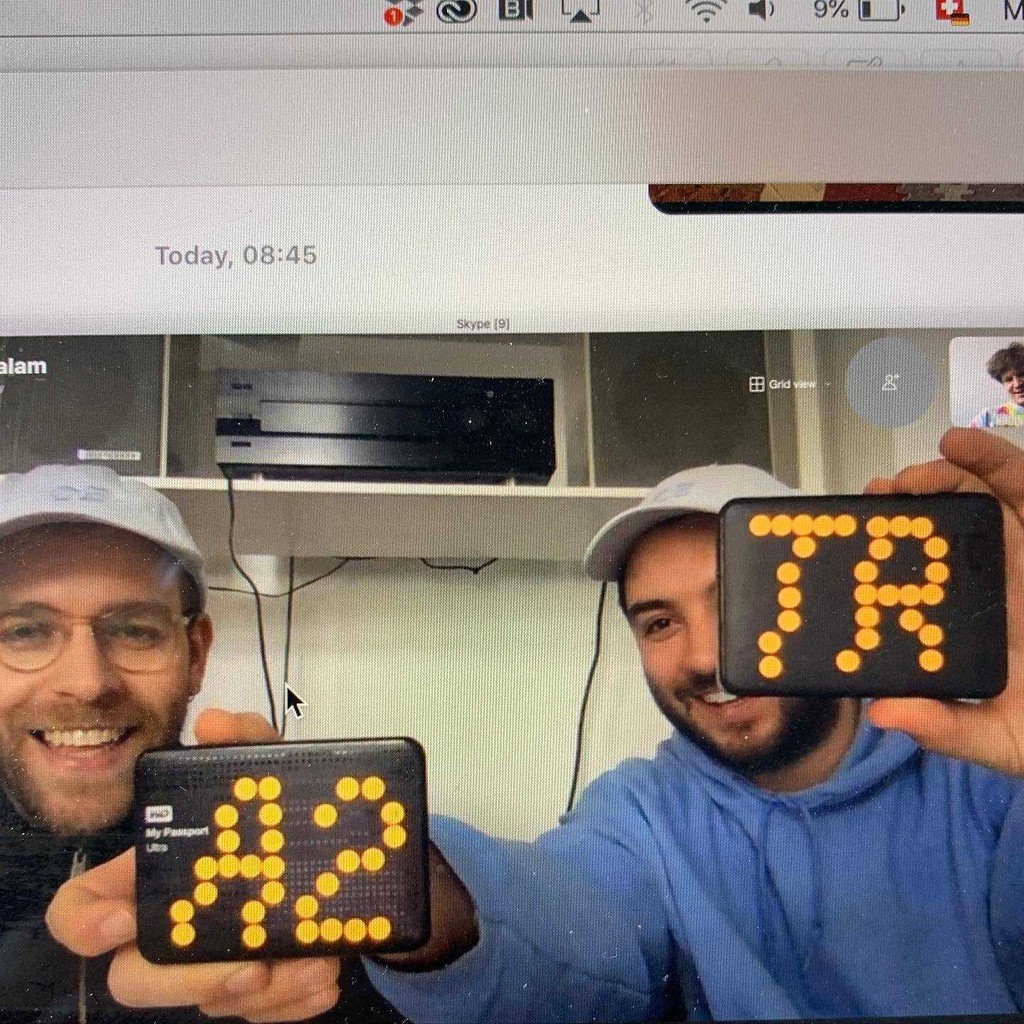 BNAG began producing their own beautifying metal brackets to highlight the spontaneous connections created during these DIY trips to Bauhaus. First, they produced bright orange, squiggly brackets, later, brackets in the shape of sport socks, tennis balls, and—remember Stormi—lighting bolts. Given the gridded holes of pre-existing, mass-produced metal wall brackets, the idea to decorate a connection using a dot typeface within the bracket's matrix was an early one. But a collaboration was needed.
With the serendipity that usually marks all forms of connections whether material, personal, metaphysical, or digital, Dinamo happened to be working on a dot font in early 2018 — one based on a 1972 alphabet for the Olivetti typewriter featured in Josef Müller-Brockmann's Grid Systems — when @bnag.cc and @abcdinamo followed one another on Instagram. Some DMs later, and Dinamo began to rework its old matrix font to fit the grid of the ABC C-o-n-n-e-c-t-o-r-s; you can now use the dot font digitally or follow its layout to create letters with nails in the ABC C-o-n-n-e-c-t-o-r-s grids. The digital font also includes five screwhead styles, each inspired by different nails hammered or drilled by BNAG into chairs during prototype phases. Released as part of a package via Dinamo Hardware, the typeface and connecting brackets intend to make BNAG's spontaneous, playful approach to furniture design affordable and accessible to others. Using a website designed by Christina Lehmkuhl and developed by Marco Land, makers can also upload their creation to the project's community portal.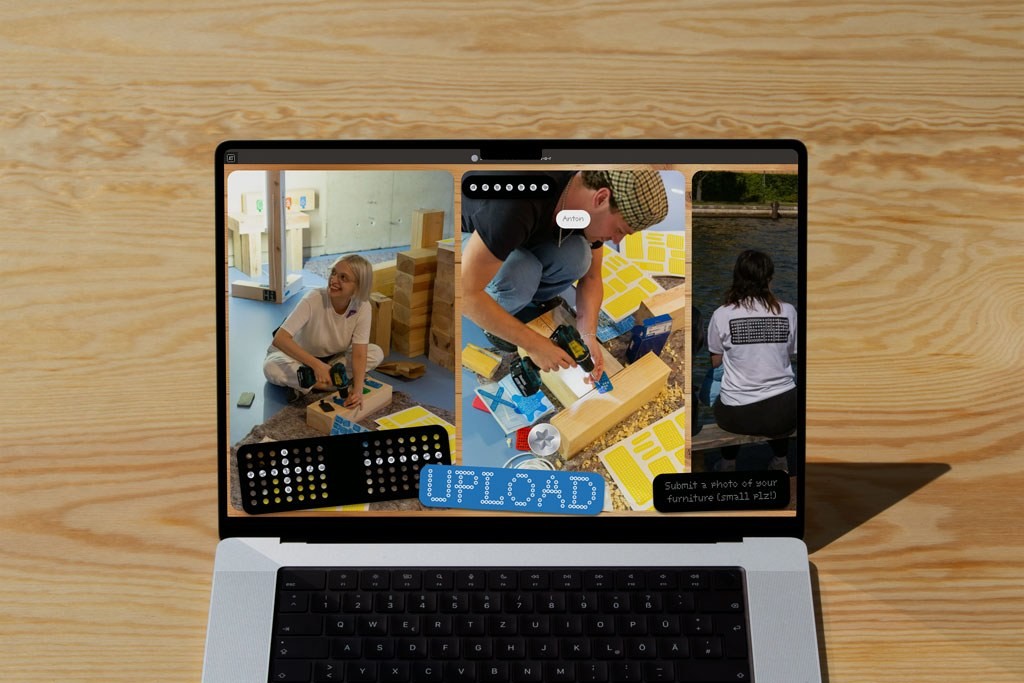 To compliment the website, Dinamo Editions also released C-O-N-N-E-C-T: A Blueprint for Collaboration. The publication lies somewhere in-between an instructional manual, a type specimen, and, with its essay by author James Vincent, an exploration of what it means to connect materially in today's networked times. All of this will hopefully encourage you to embrace DIY furniture-making and create your own constructions using our simple toolkit. Like a typeface, the ABC C-o-n-n-e-c-t-o-r-s are a tool, and you are the designer. We hope it will inspire you to choose the pillow fort over the pre-manufactured Wendy house; it might wobble, it's joints might not be seamless, and each side might be a different size, but it embodies the joy of making and constructing, championing an imaginative impulse.
C-o-n-n-e-c-t: A Blueprint for Collaboration
Published by Dinamo Editions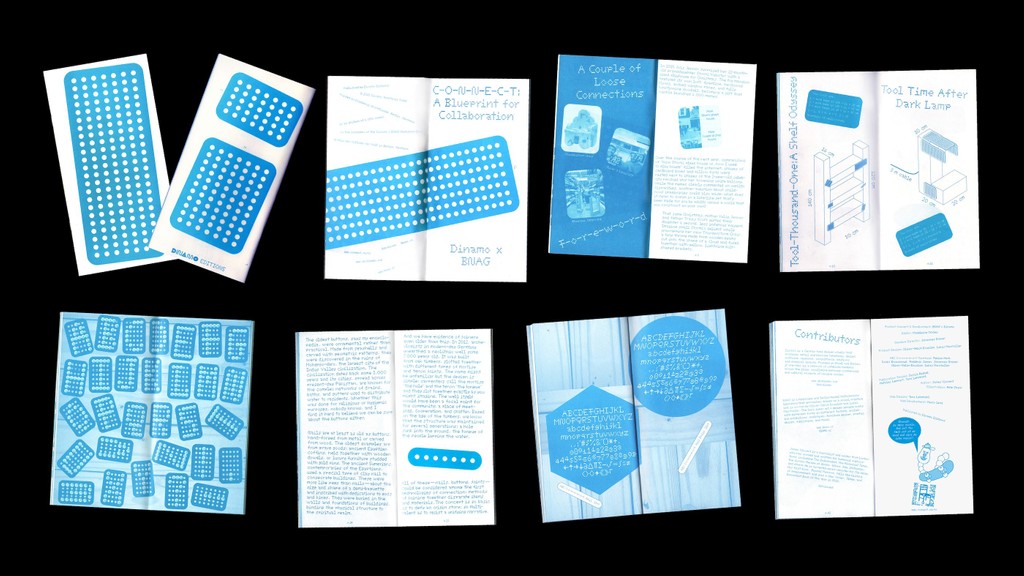 What does it mean to connect materially in networked times? C-O-N-N-E-C-T: A Blueprint for Collaboration is an instruction-manual-meets-type-specimen-meets-philsophical-handbook showcasing our ABC C-o-n-n-e-c-t typeface.
The publication contains instructions for possible furniture designs made using the grid of our font, as well as "blueprints" for creating letterforms with screws. An essay by technology journalist and author James Vincent, whose 2022 book Beyond Measure was a New Yorker, Times, and Economist "Book of the Year," offers a prosaic perspective on what physical nearness means in the age of social media. Edited by Madeleine with design by Sascia, Mathias, and Tina, and Holz the Woodworm comic by Pete Sharp. 42 pages.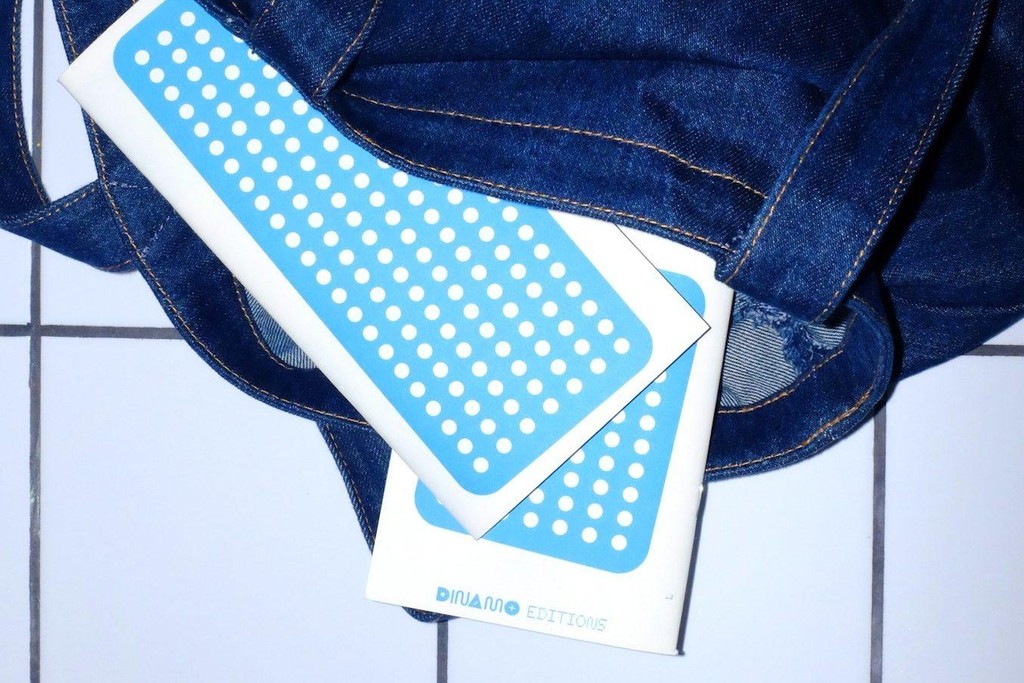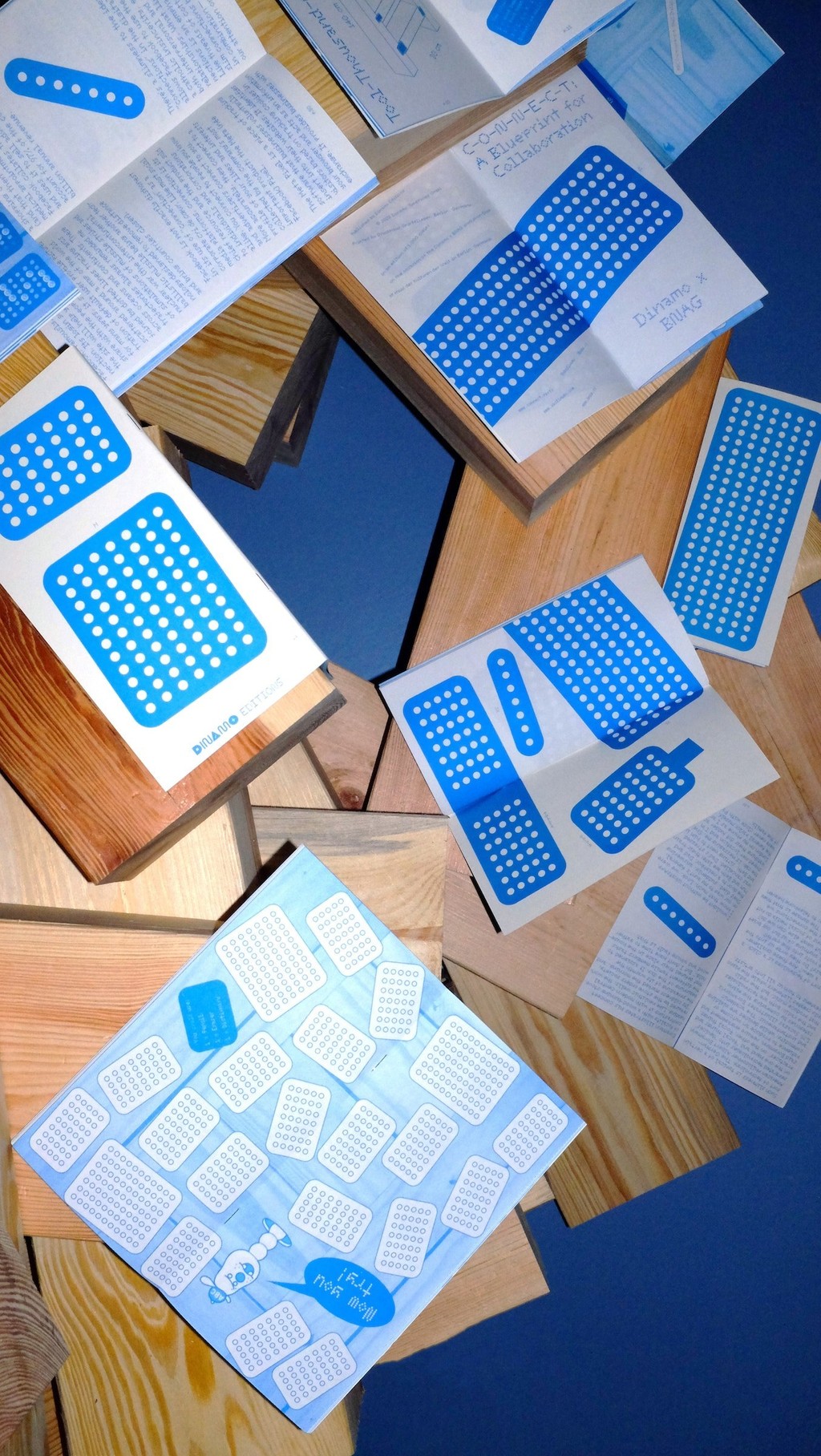 Workshop-Shop at HKW, Berlin
Photographs by Sascia Reibel