Typeface Release: ABC Galapagos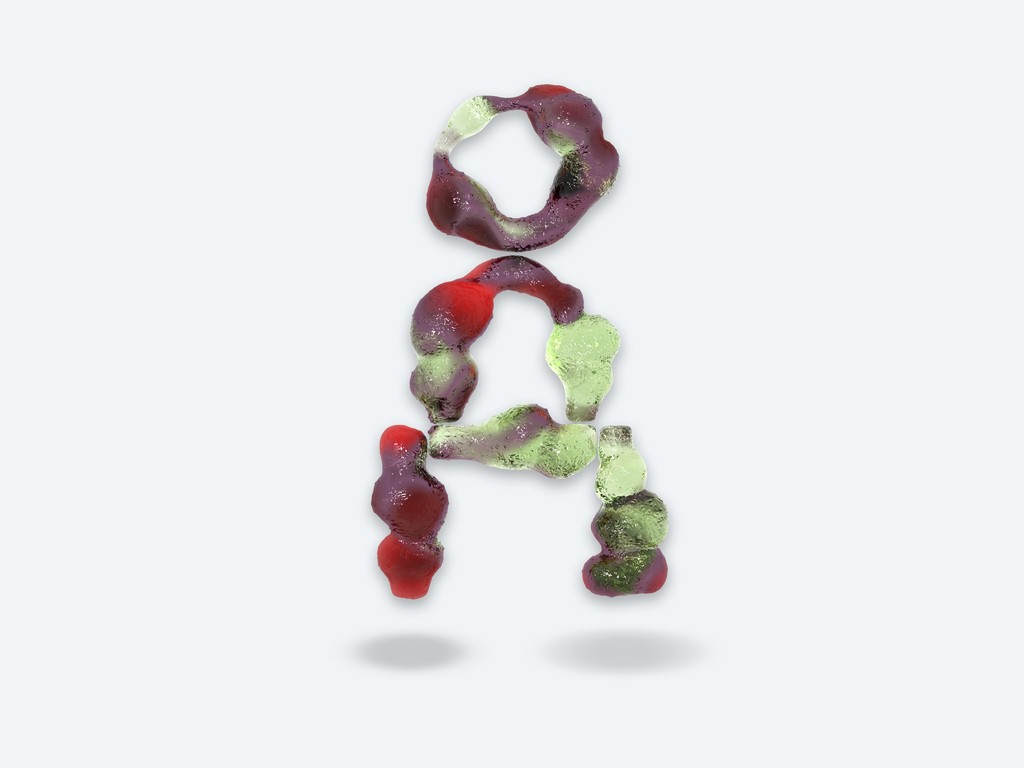 Just as the Galapagos Islands are home to a vast number of unique species, the ABC Galapagos typeface is made up of a range of unique characters whose forms evolve from one another. The idea for the font stems from the designer Felix Salut's Galapagos Game, a physical set of building blocks designed as a tool to draw letter shapes. We teamed up with Felix to transform his physical game into a starkly futuristic yet subtly biological font.
ABC Galapagos emerges from 42 different cuts of varying styles, including a rounded, straight, and angular style, which can be combined with hybrids such as rounded-straight, rounded-angular, straight-angular, and rounded-straight-angular. Together, these variations create 70 individual typefaces. Each style then comes in five weights, with grid and no-grid versions. Using the stylistic alternatives built into the typeface, all characters can be moved up and down along a vertical grid, allowing designers to play God with varying chains of the font's DNA.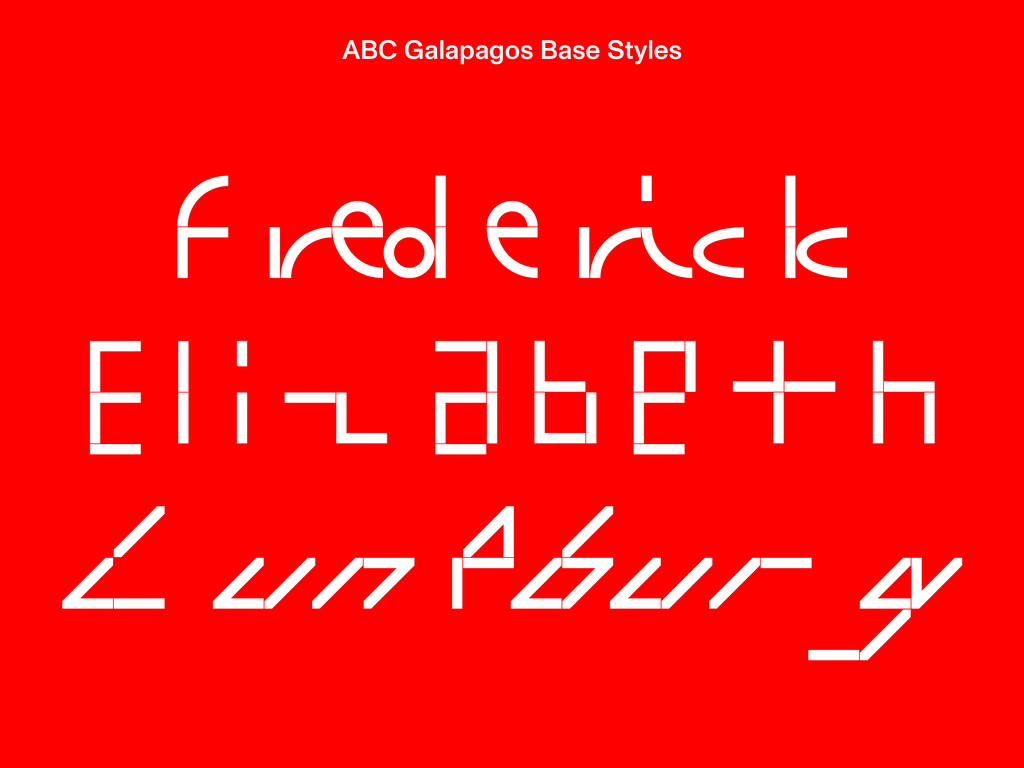 Felix's original Galapagos Game was created as a prop for his short film, 'Shut Up I'm Counting!' (2014). Felix only understood its greater potential after observing his four and six-year old kids playing with the game's blocks: Not only can they be used as type elements, but also as tools for abstract drawing and designing in three-dimensions. In 2017, the Stedelijk Museum in Amsterdam acquired it for its permanent collection.
Alongside the transformation of the physical game into a font, we've created the Galapagos app—a gateway into the playful, modular Galapagos cosmos. Users can take pictures with the app and then compose layouts on top of them, switching between Galapagos' type variations by hand or by simply shaking the phone.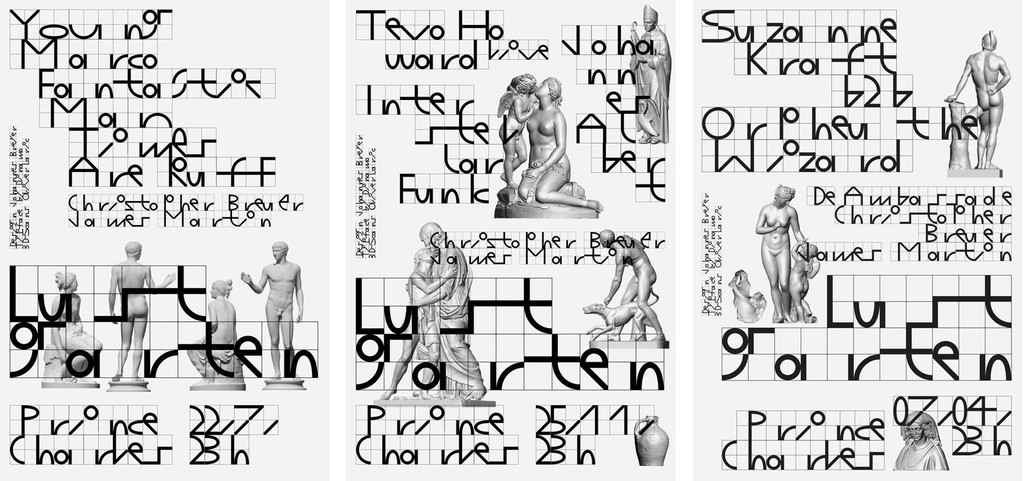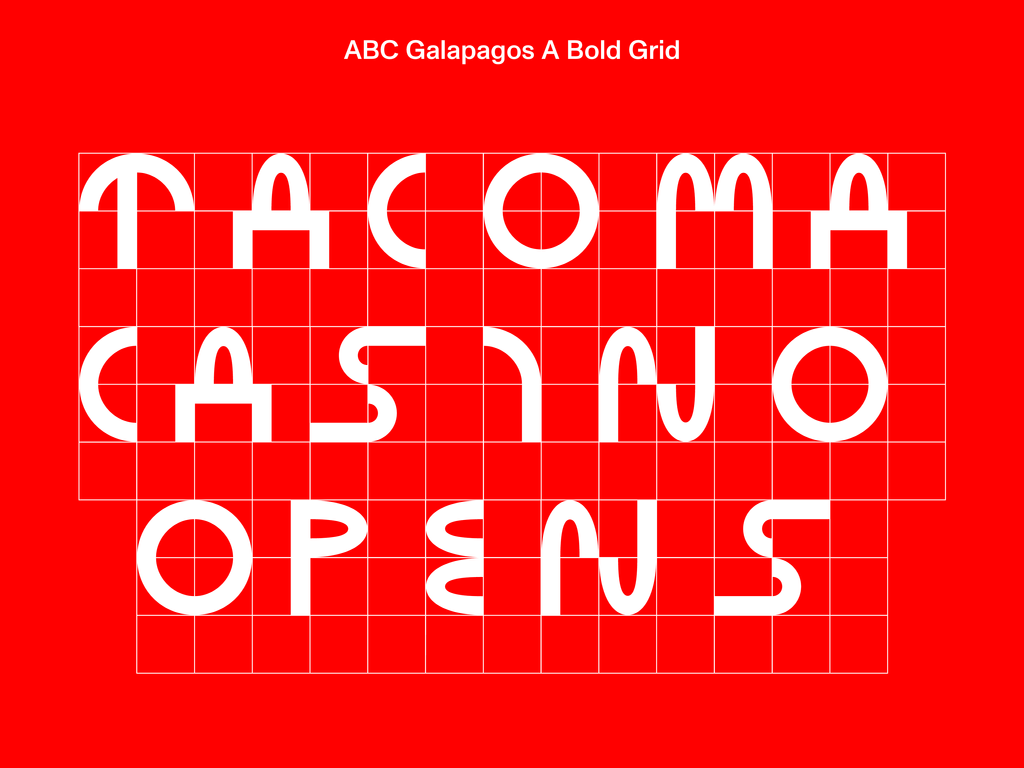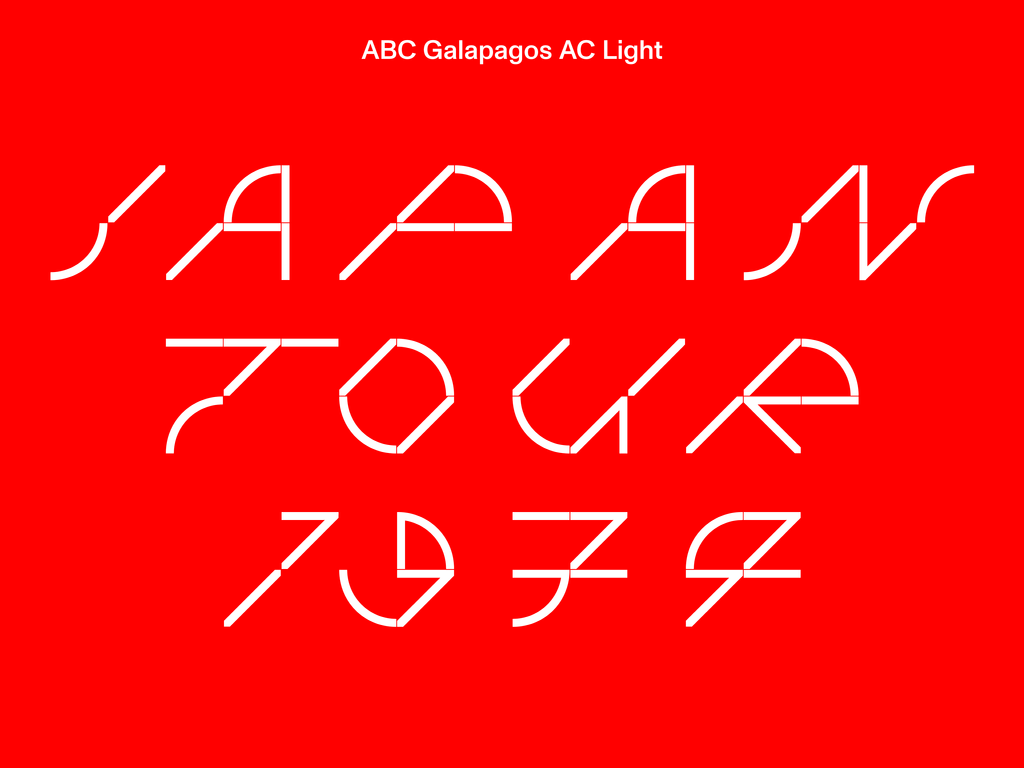 Credits
Galapagos Modular System: Felix Salut
ABC Galapagos Typeface: Felix Salut and Dinamo (Johannes Breyer & Fabian Harb)
Technical Development: Gustavo Ferreira and Chi Long Trieu
Galapagos App: Felix Salut, Dinamo (Johannes Breyer & Fabian Harb), and Alessandro Saccoia
Related