(GMT+1)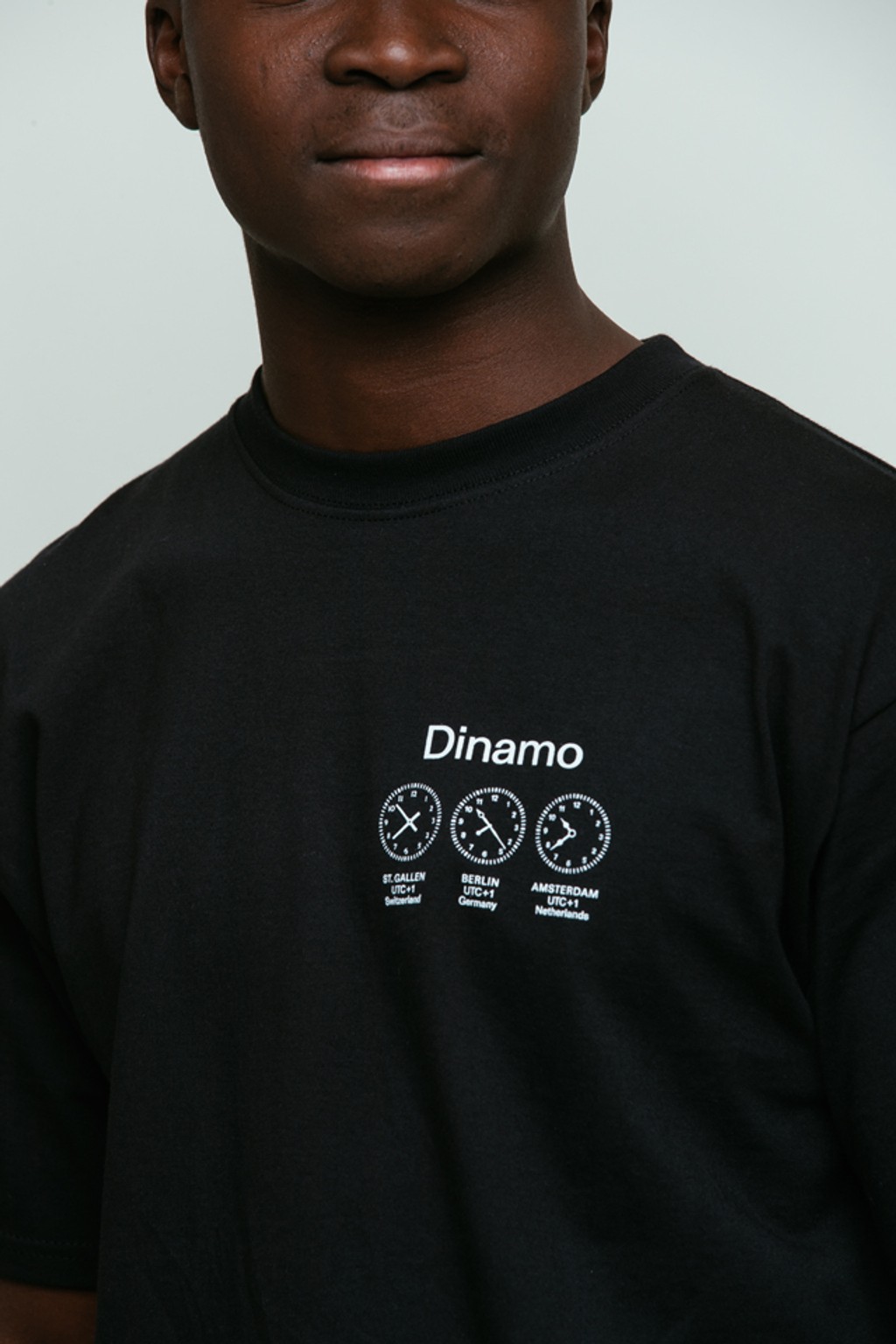 Price incl. VAT, excluding shipping
We ship once per week, every Thursday! Shipping might take up to two weeks. Thank you for your patience.
On Shipping & Returns
Facts
To celebrate the launch of the Dinamo 2.0 website in 2016, our (GMT+1) t-shirt nods to our collaboration process, and the ways we've navigated work-life balancing across three differing geographies. Surprisingly—mostly to ourselves—it turns out we're all located in the same time zone (GMT+1).
Russell Z215 Classic Heavyweight T-Shirt
100% Cotton, 180 g/m², black
1 color screenprint on the chest, back, and sleeve
Credits
Design: Dinamo (Johannes Breyer & Fabian Harb)
Production: Berlin, Germany
Photography: Weston Colton, Dinamo