Hangul Totebag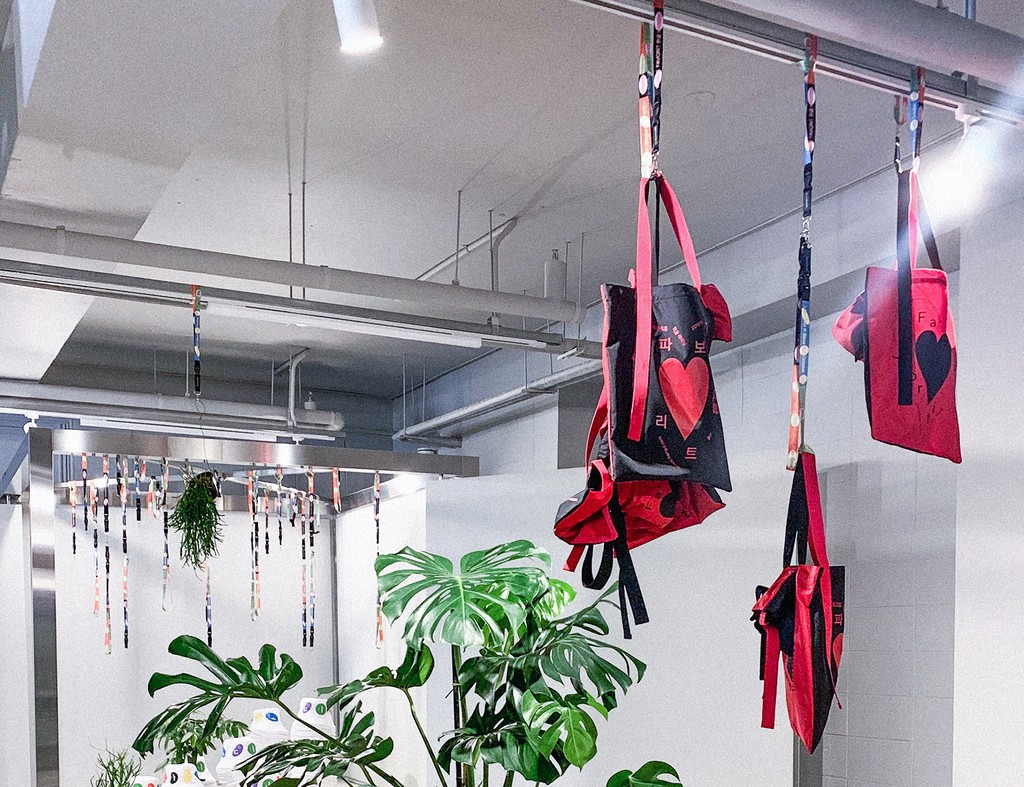 Price incl. VAT, excluding shipping
We ship once per week, every Thursday! Shipping might take up to two weeks. Thank you for your patience.
On Shipping & Returns
Facts
A duo of red and black (or black and red), tote bags designed by Jieun Yang of Pressroom Studio to celebrate the release of ABC Favorit Hangul. The totes feature Hangul glyphs, extended straps, and emoji hearts that need no translation.
Credits
Design: Jieun Yang, a.k.a. Pressroom Studio
ABC Favort Hangul: Yoon Mingoo
Production: Seoul, Korea
Photography: Dinamo, Minoh Song, Mingoo Yoon