Different Times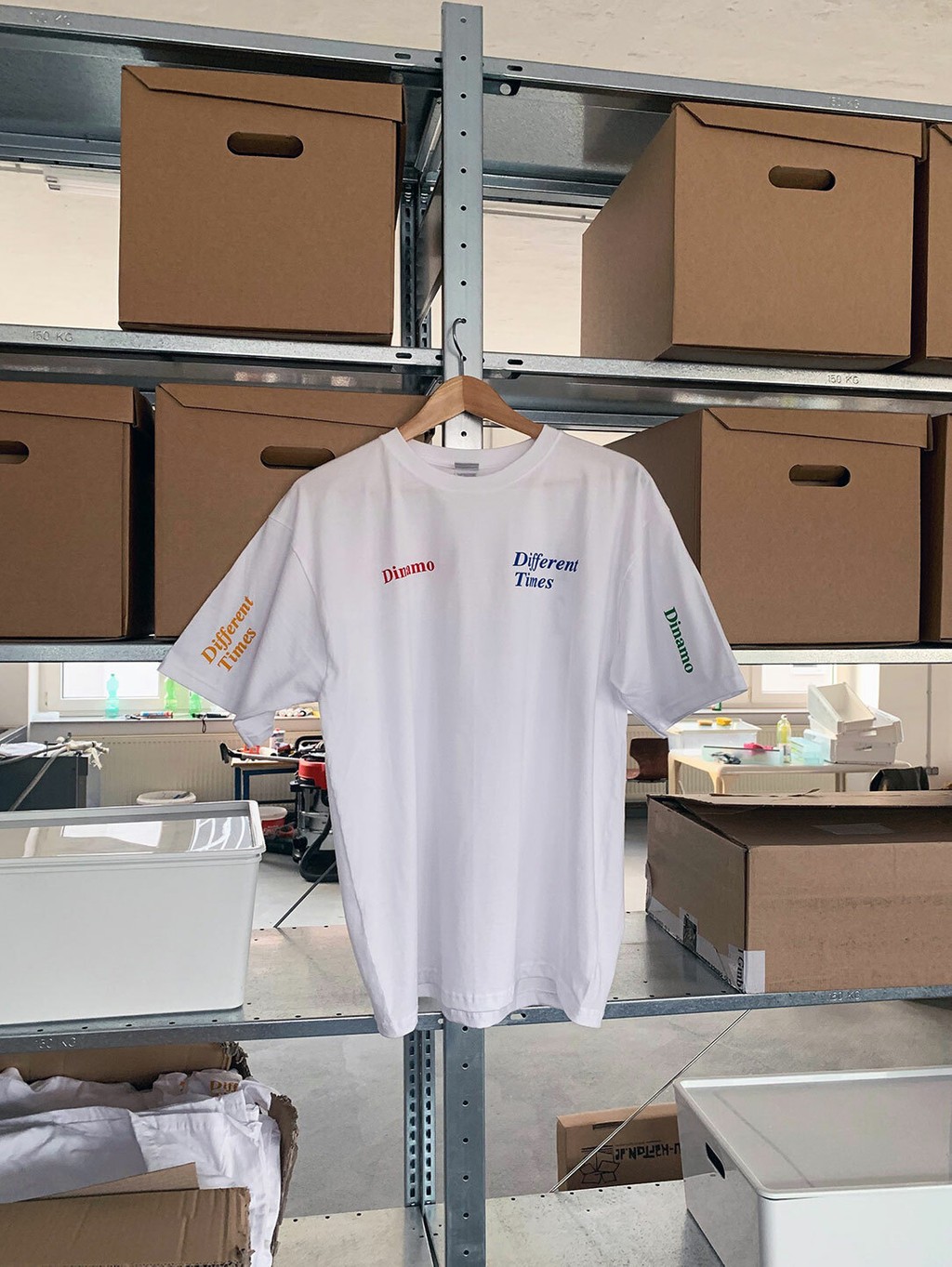 Price incl. VAT, excluding shipping
We ship once per week, every Thursday! Shipping might take up to two weeks. Thank you for your patience.
On Shipping & Returns
Facts
Longstanding Dinamo followers will know that with any new change comes a new Different Times t-shirt, our ongoing series that's regularly re-edited to reflect what's going on at a particular moment in time. To celebrate the launch of the Dinamo 3.0 website in July 2020, and to mark the end of its process of intense introspection, the seventh iteration of Different Times combines all five colors of previous Different Times t-shirts in one (all made possible thanks to one especially patient printer).
Russell Z215 Classic Heavyweight T-Shirt
100% Cotton, 180 g/m², white
5 colors screen printed on the chest, back, and sleeves
Credits
Design: Dinamo (Johannes Breyer)
Production: Berlin, Germany
Photography: Marina Hoppmann, Dinamo