Artist Edition Toothbrush 10 Pack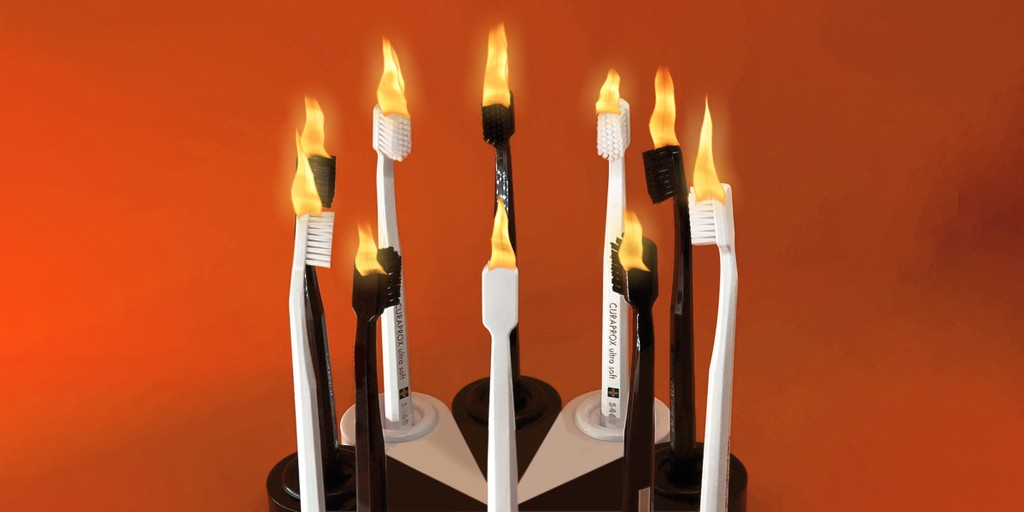 Facts
To celebrate 10 years of Dinamo, we invited a group of friends we met along the way to design toothbrushes for us. Generous as we are, we gave them 75 x 6mm to express themselves.
This box contains: 10 artist-designed Curaprox toothbrushes with 5,460 ultra-fine, 01.mm Curen® filaments. Compact brush head, straight angle, 18.2 x 1.2 cm. Optimal for cleaning.
Limited edition boxset of 300.
Credits
Produced in Switzerland, featuring unique designs by Actual Source, Anna Haifisch & Anja Kaiser, Brian Roettinger, Giliane Cachin, Kasper Florio, Folder Studio, Oliver Shaw, Rebecca Stephany, May Kim, and Scott Barry.
Box by Shortnotice Studio. Offset printed and hand folded at Madika in Landsberg am Lech, Germany.