Monument Grotesk 3D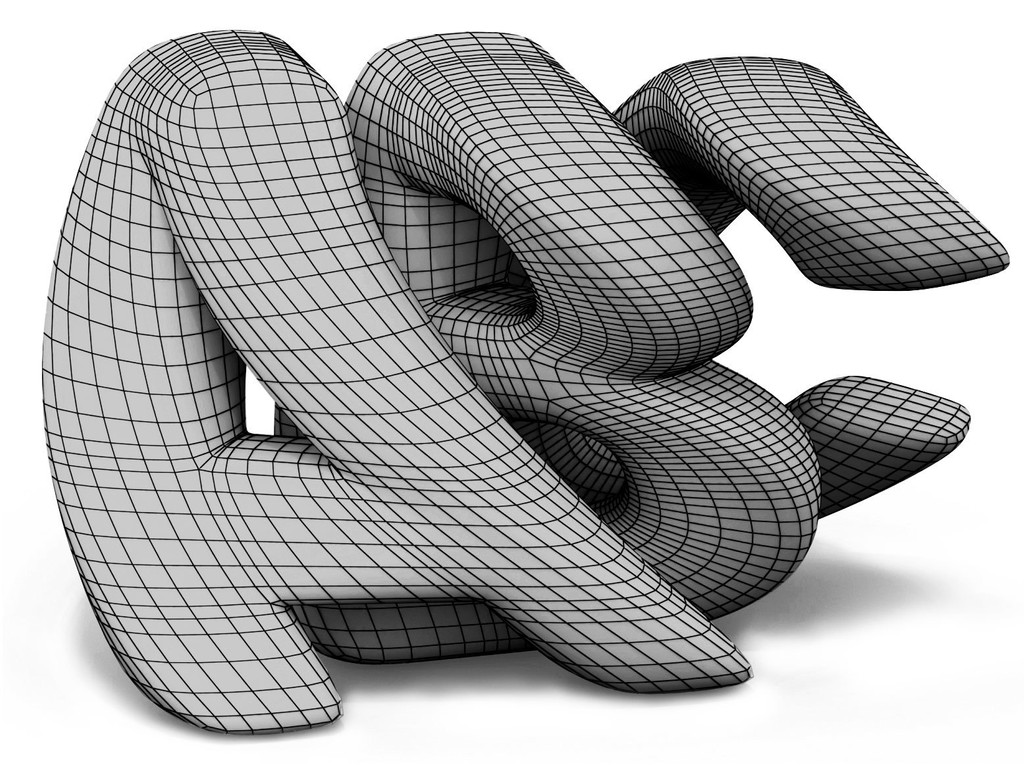 Year:

2017

Timing:

3 Months

Team:

Johannes Breyer
Robert Janes

Domain:

Arts & Culture
Technology

Medium:

Typeface
Type Consulting
Technology
Just as Homer Simpson once stumbled his way around an interdimensional universe, typography is currently finding its feet in three-dimensions. To help ease the transition, we created a 3D version of Monument Grotesk in collaboration with Manuel Roßner of Hightype. Named HT Standard, this 3D typeface chimes perfectly with its flat counterpart — and vice versa — allowing for seamless design across differing dimensions.
All of HT Standard's core characters are available as individual 3D models, which means they can be animated and modified in their shapes. They've been drawn with a carefully plotted equal distribution of polygons, so that however you edit or embolden their forms, they'll remain smooth and without any unwanted corners or glitches. Below, we've broken down our work and thinking process step-by-step.
To prepare Monument Grotesk as a base for 3D modelling, we had to solve the problem of the typeface's overshoots and undershoots. These parts of letterforms—that make rounded characters feel equally big when placed next to horizontally cut characters—don't work in 3D space. With them, the characters sit too high, and appear too tall, when placed on a ground plane.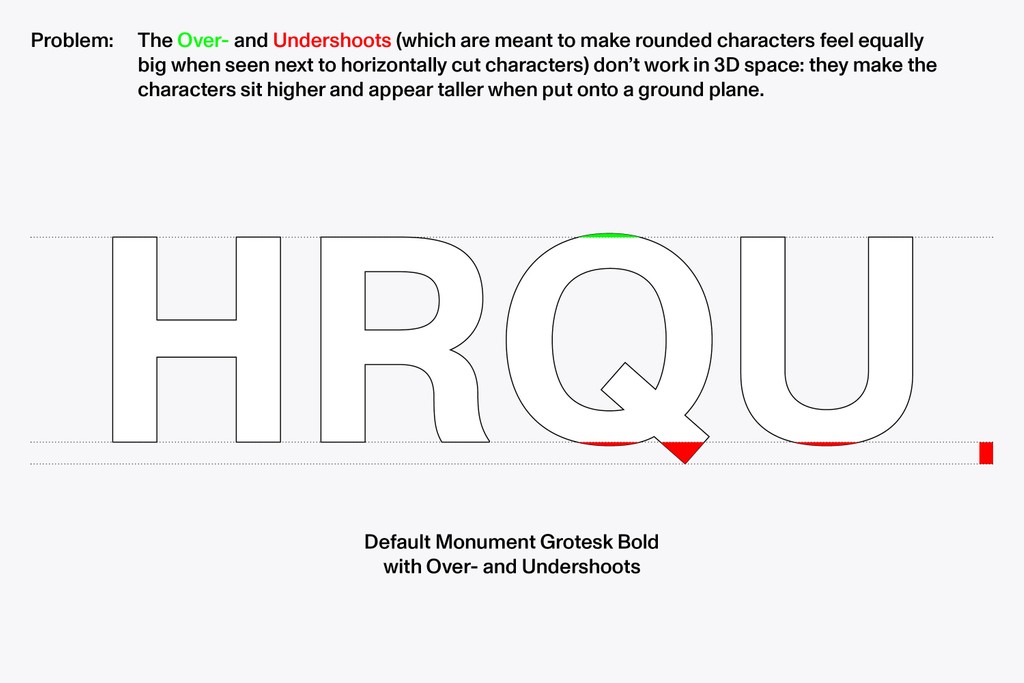 To solve this problem, we found two ways of optimising characters with over- and undershoots for 3D modelling and typesetting. On the left, you'll see the first: Characters only reach below base line slightly. On the right, the second: No part of the characters reach below base line.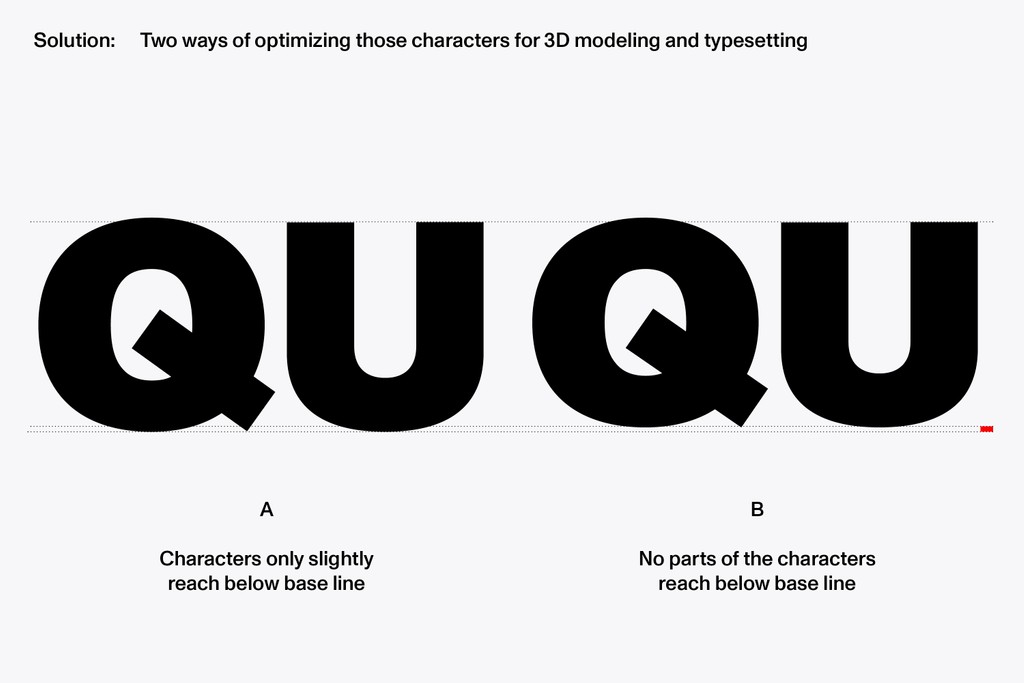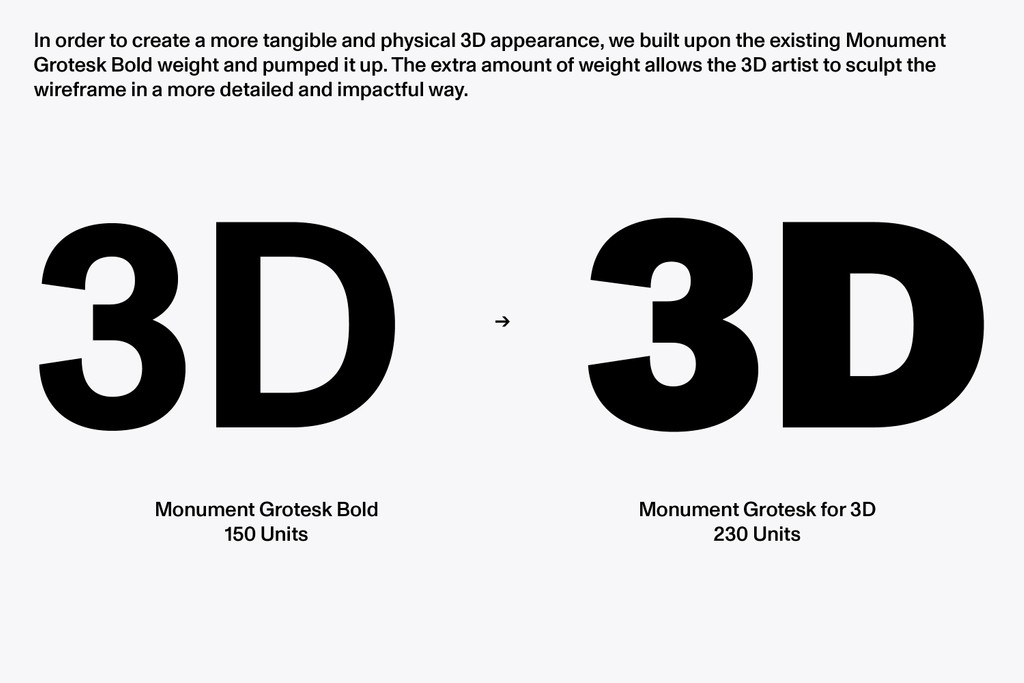 In order to create a more tangible and physical 3D appearance, we built on the existing Monument Grotesk Bold weight, pumping it up. The additional weight allows the 3D artist to sculpt the wireframe in a more detailed way.
During the 3D modelling stage, Hightype refined the models' polygon distributions in order to make each character dynamic and flexible for 3D projects. HT Standard includes 76 characters, which consist only of polygons with four edges. You won't find any triangles here.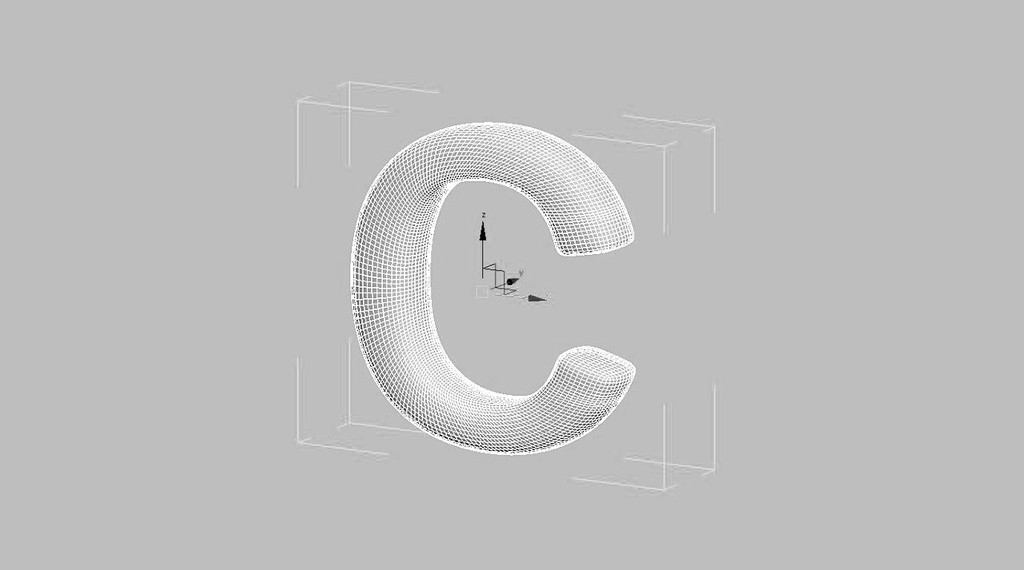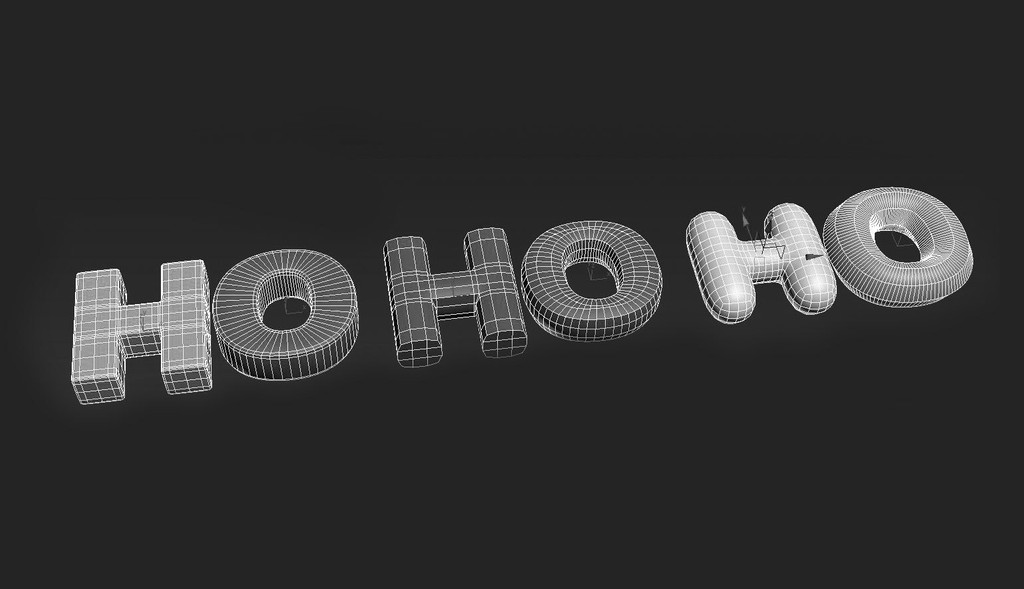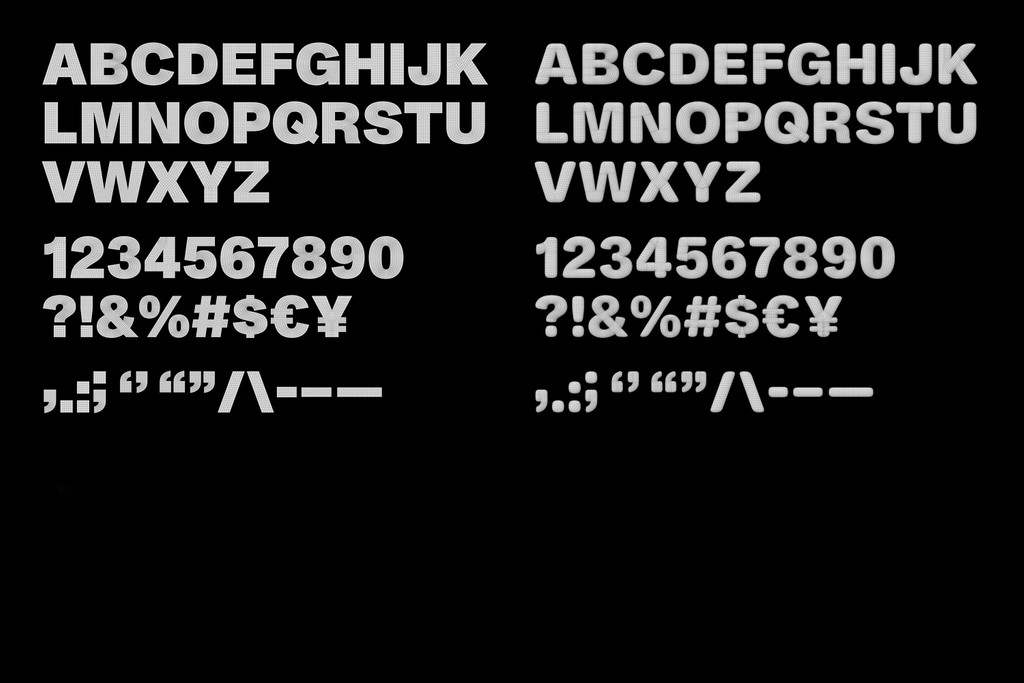 Additional Information about the Pro/Realtime Version of HT Standard
All 76 character above, which come in separate FBX, OBJ and 3DS files. You can implement them individually on websites without using any 3D software. All the characters are UV mapped

Using 3D software, all of the files can be smoothed. The Pro/Realtime version already contains smoothed files for immediate use. On Hightype's website, you can see a smooth version and the way the Rendering and Pro/Realtime packages are shipped
Additional 3D versions of characters that do not extend beyond the baseline

A lower polygon version is available for modifying on a vertex-level and for better performance in simulations or websites. Every character is also included in a smoother version

The Render Package includes all characters in a single file without the lower polygon version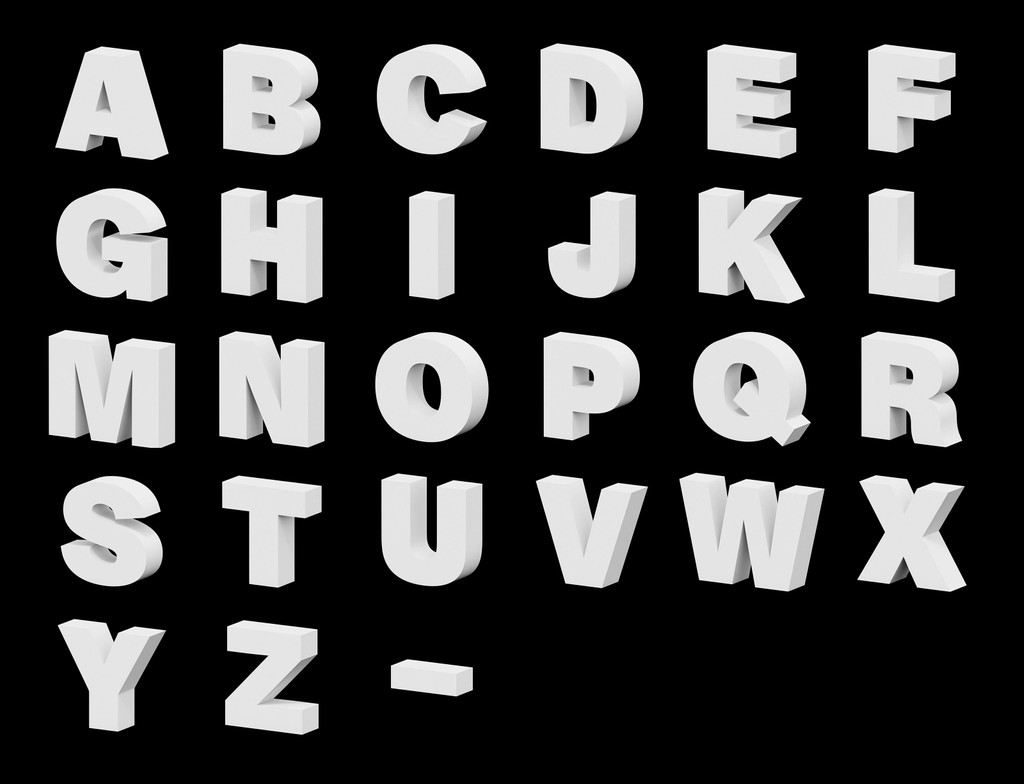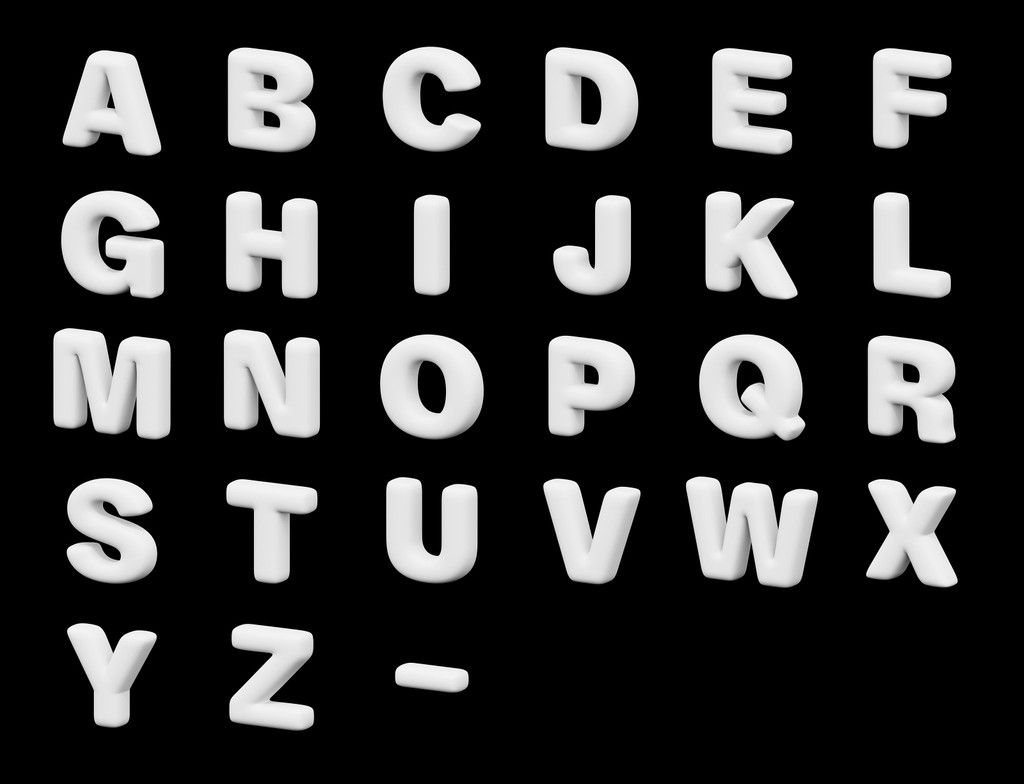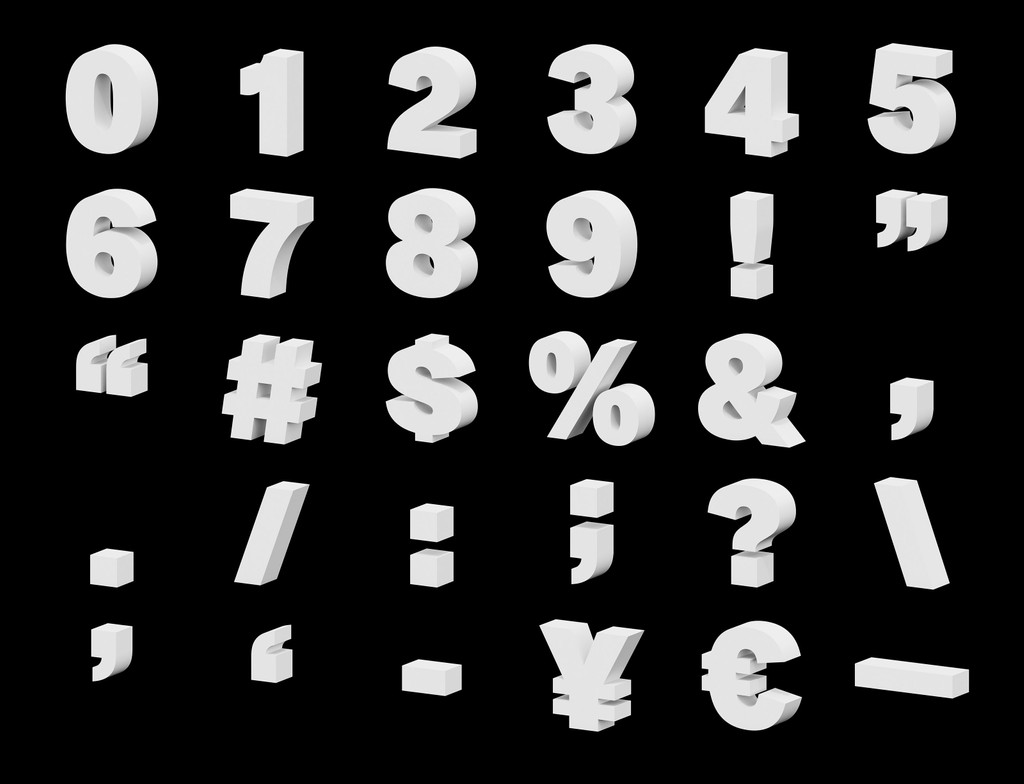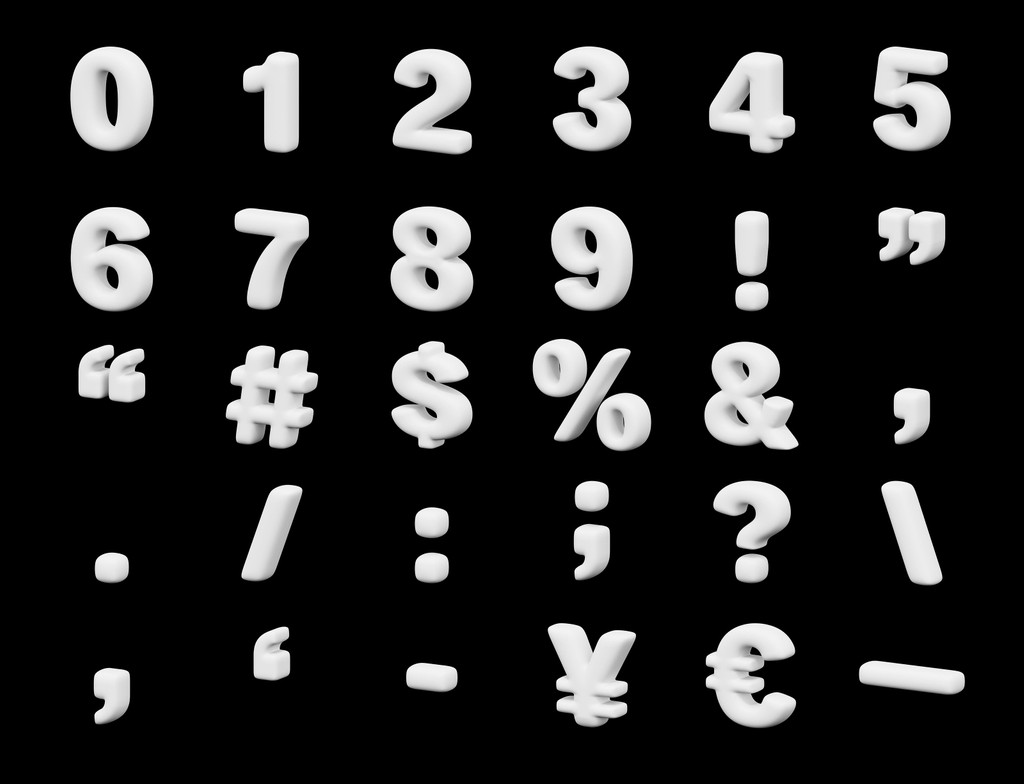 Below, you can see an in-use example, where a liquify effect has been applied to HT Standard. First, the mesh was transformed in zBrush, and then animated in 3DS Max.
In 2019, HT Standard found itself yet again in new territory; as the leading star in our t¥p3w0rld face filter—part of the Dinamo Face Filters collection—made in collaboration with Tabitha Swanson.
For further reading on the t¥p3w0rld filter, please check the related entry below!
See more about HT Standard over on the Hightype website.
Credits
Monument Grotesk: Kasper-Florio
Typeface Extension for 3D: Dinamo (Johannes Breyer, Robert Janes)
3D Modeling: Manuel Roßner
Distribution: Hightype
Photography & Images: Dinamo, Hightype