Bespoke Typeface for
RIMOWA
Year:

2018

Timing:

12 Months

Team:

Johannes Breyer
Fabian Harb

Domain:

Arts & Culture
Fashion

Medium:

Graphic Design
Technology
In 2017, we were commissioned to create a bespoke typeface for luxury luggage brand RIMOWA. The Cologne-based manufacturer is known for its iconic aluminium suitcases, which have long featured distinctive parallel-running grooves on their exterior surfaces.
Our font design similarly straddles the mechanical and contemporary, featuring historically grounded elements that reflect RIMOWA's over 120-years of production. During the research phase, we looked to early grotesque typefaces—ancestors such as Record Gothic, Venus, and Monotype Grotesque. We sought typefaces with a certain warm and idiosyncratic atmosphere that's absent in overly streamlined designs, creating a typeface that fuses both industrial and humanistic touches.
While designing the font, a number of the characters also took inspiration from the curves of RIMOWA's classic suitcase, gesturing to their own mechanized production process. These strong and defining structural elements pair neatly with the open strokes and angular cuts of the other characters, carrying traces of an industrialized past while still feeling distinctively personable.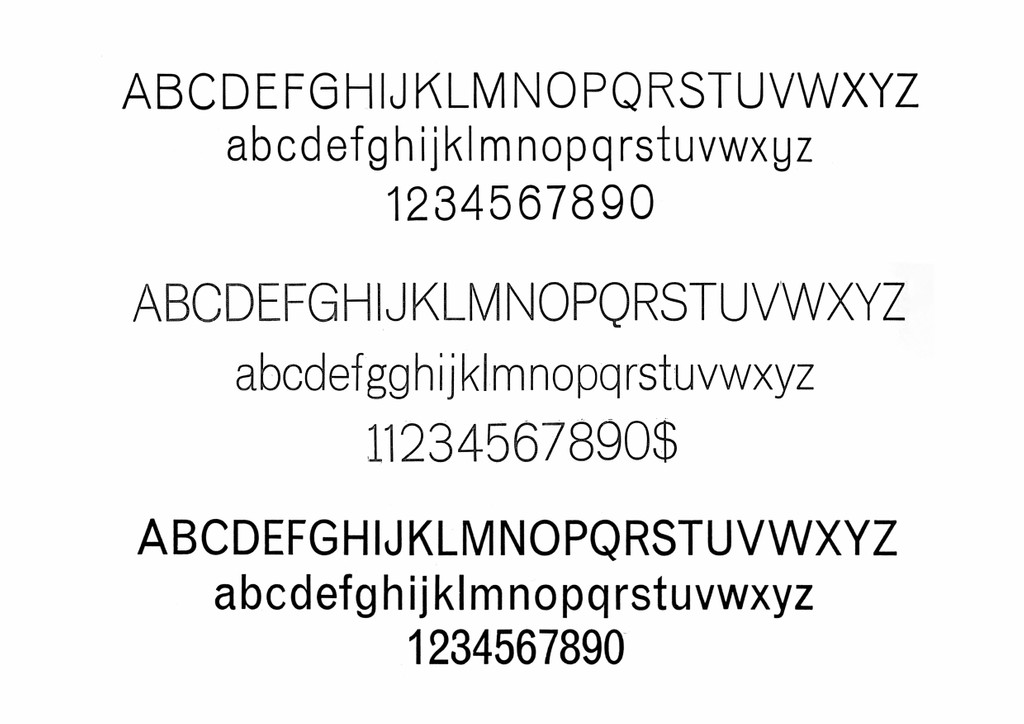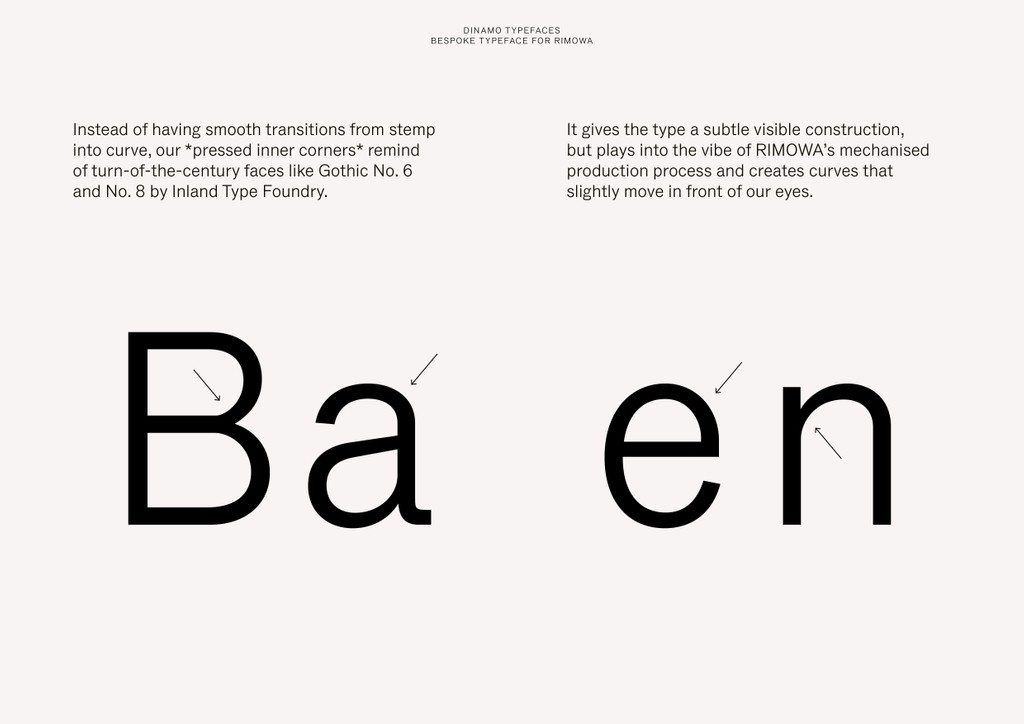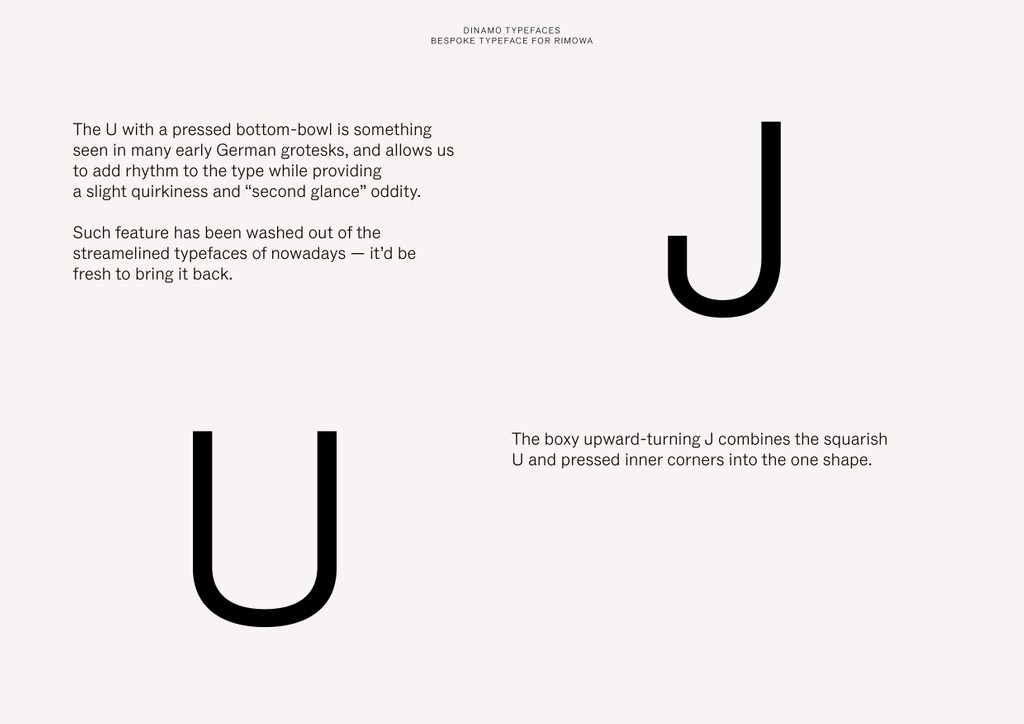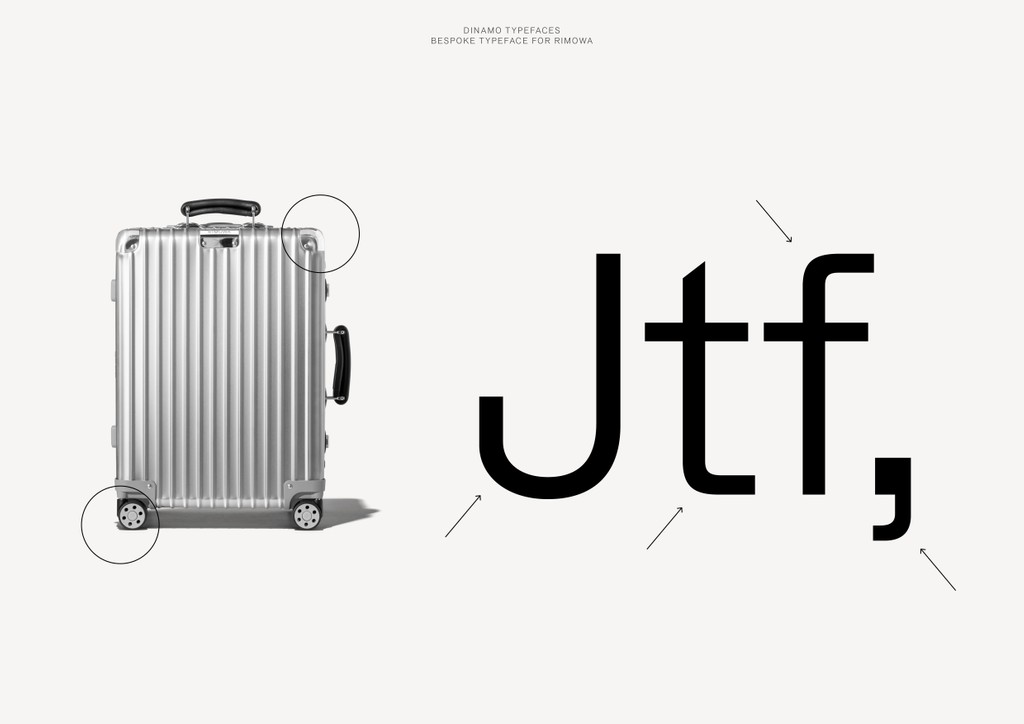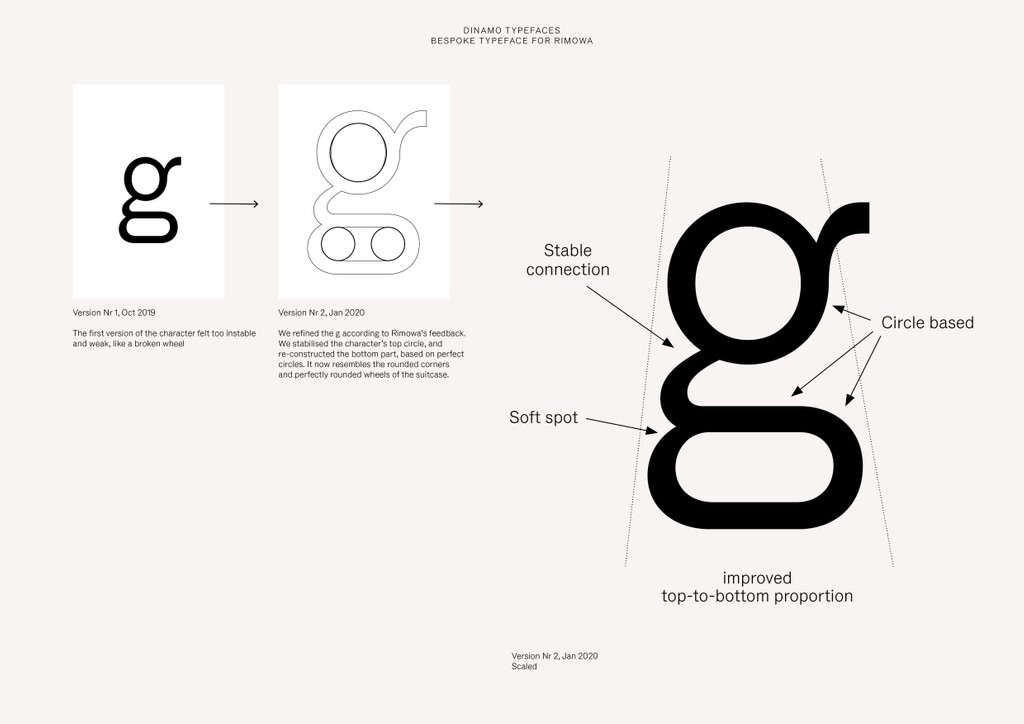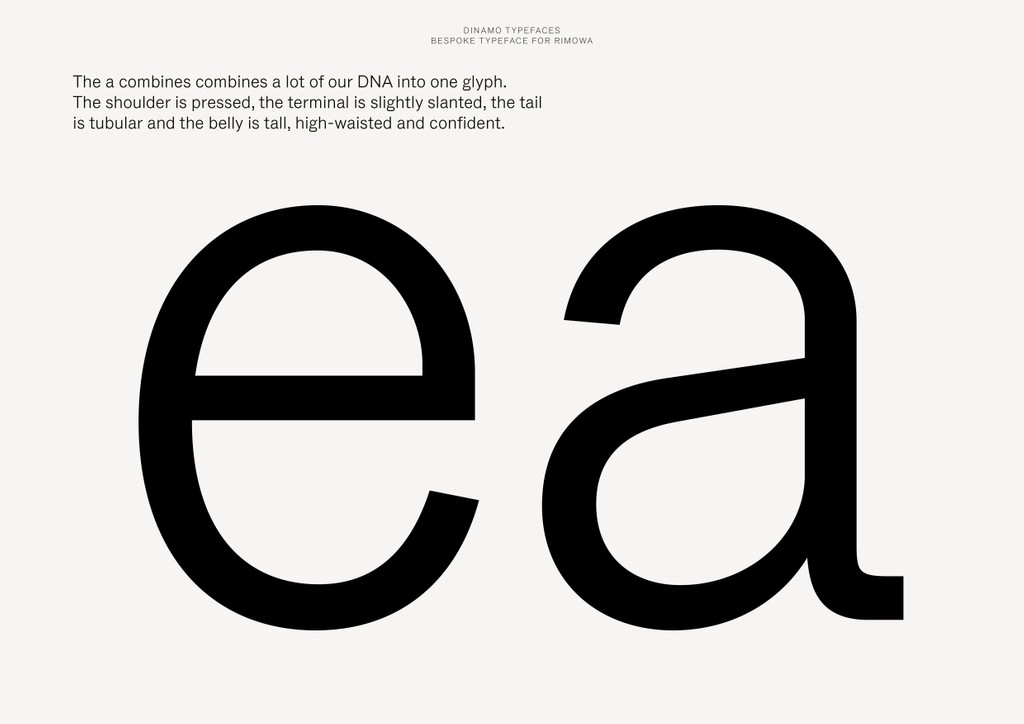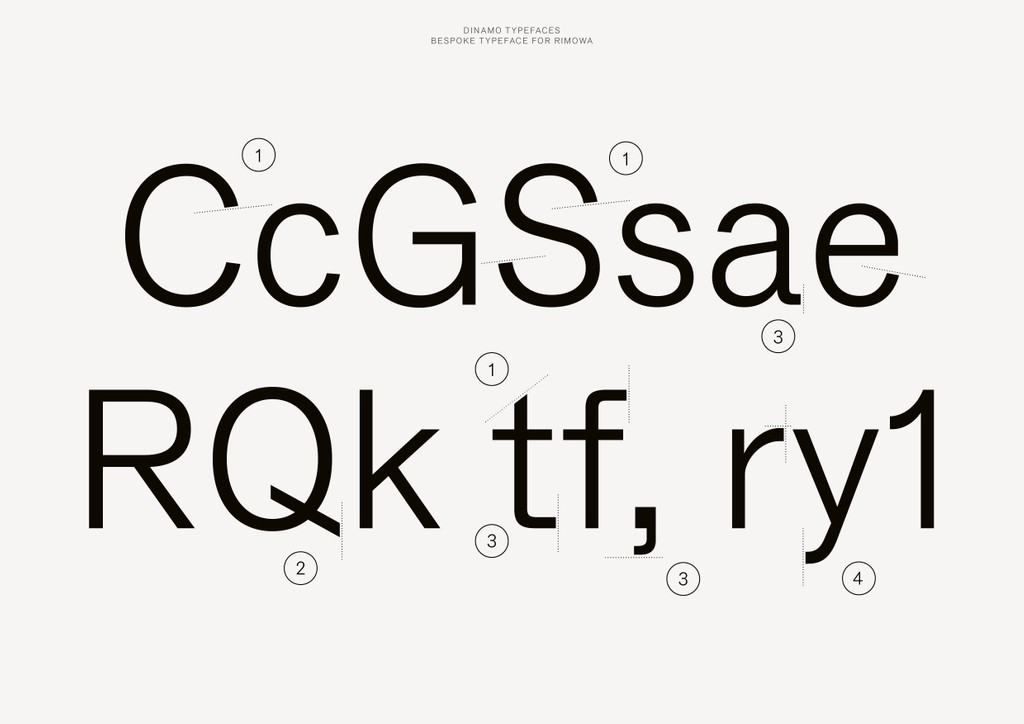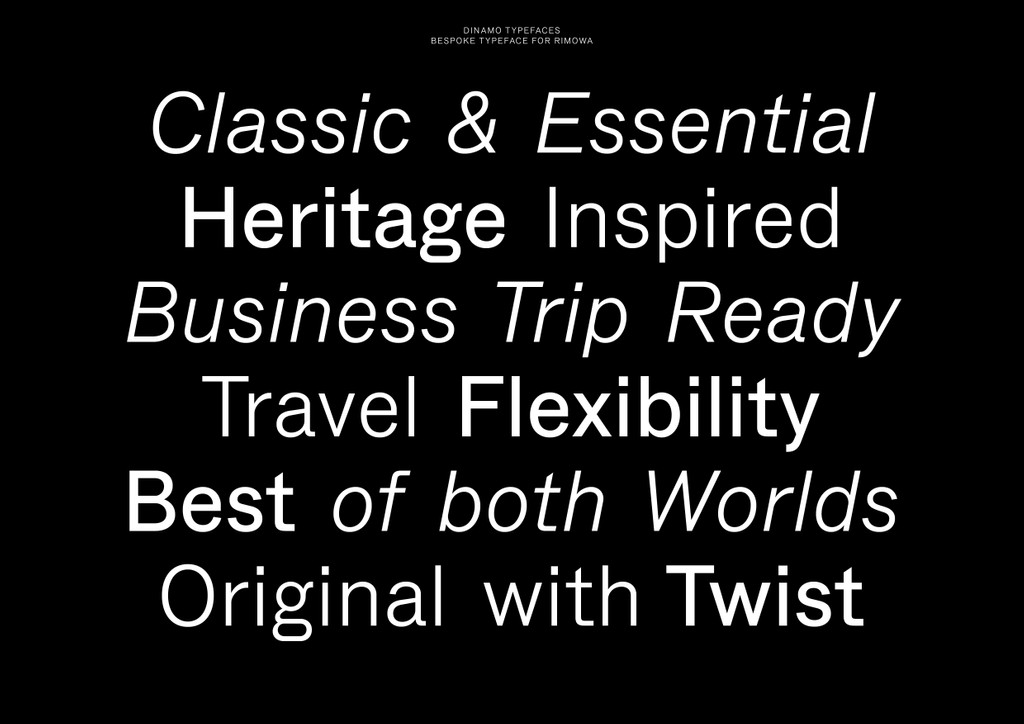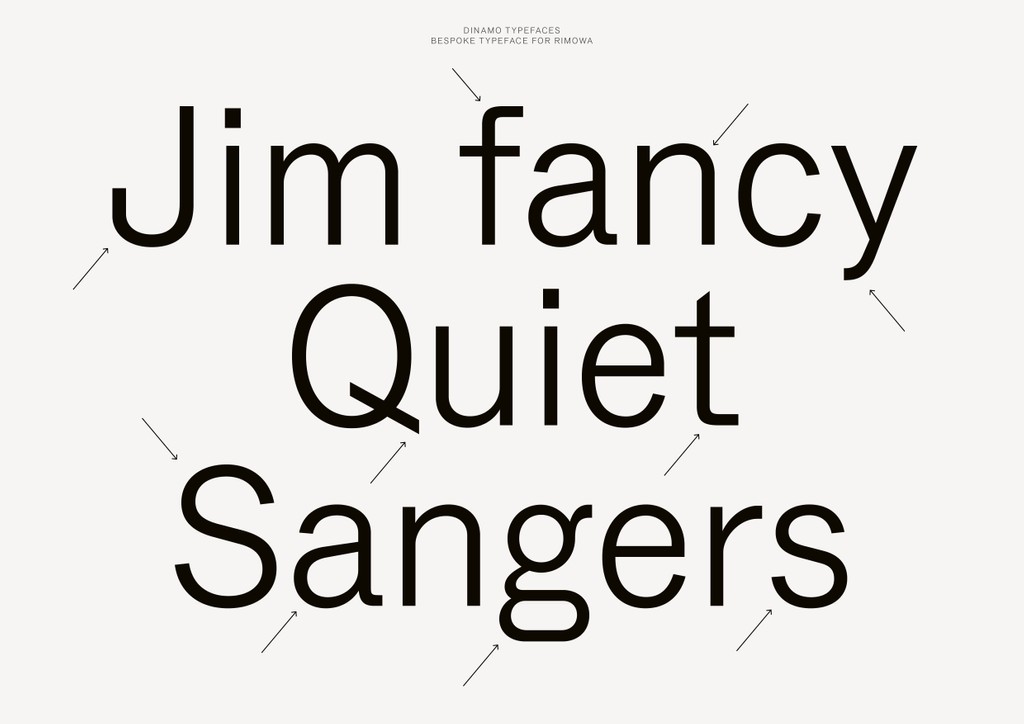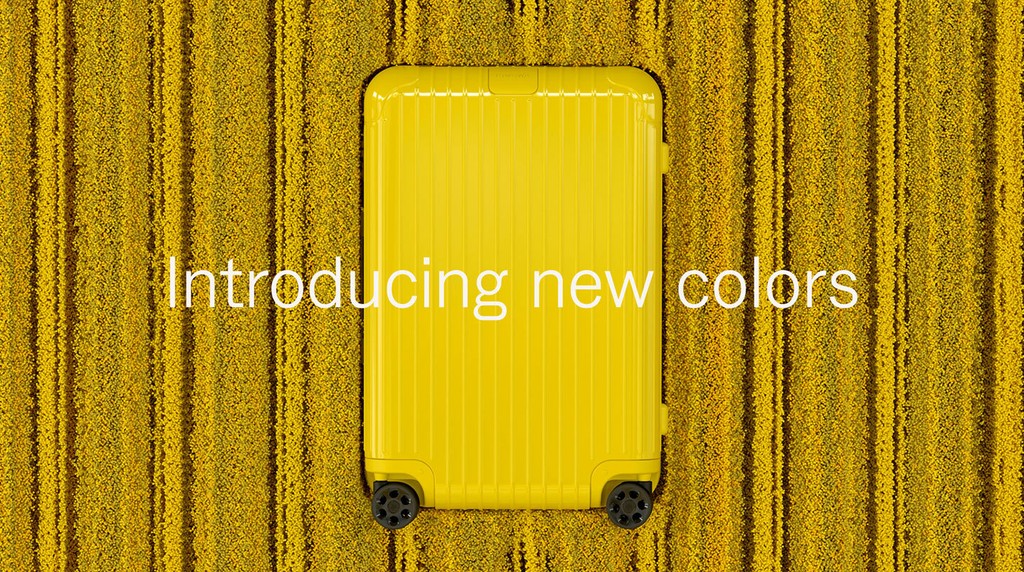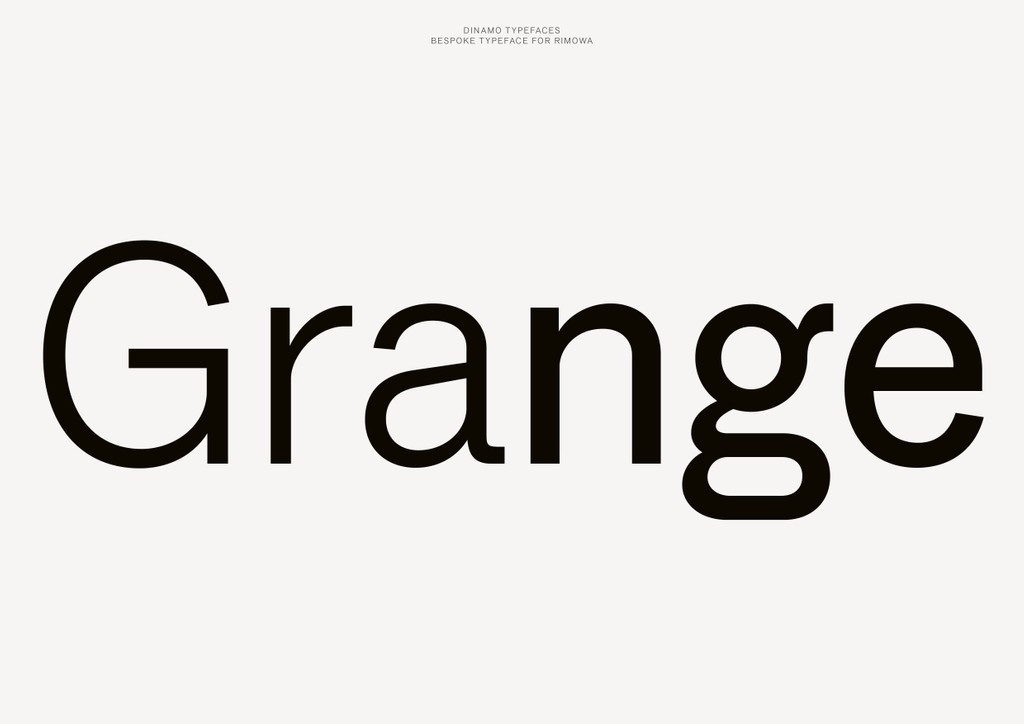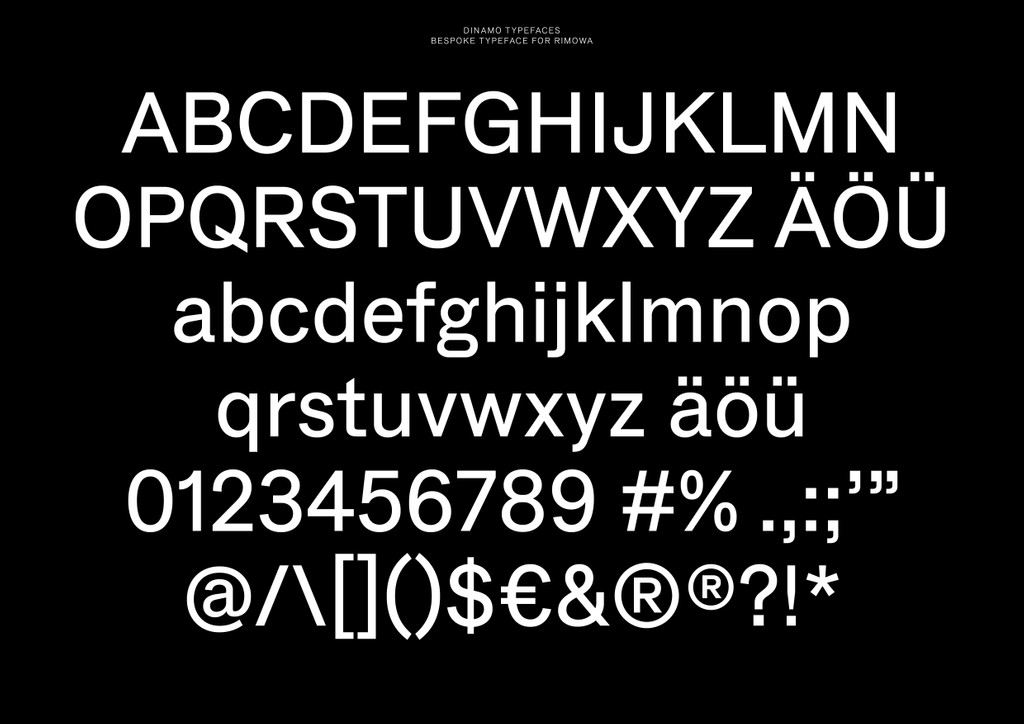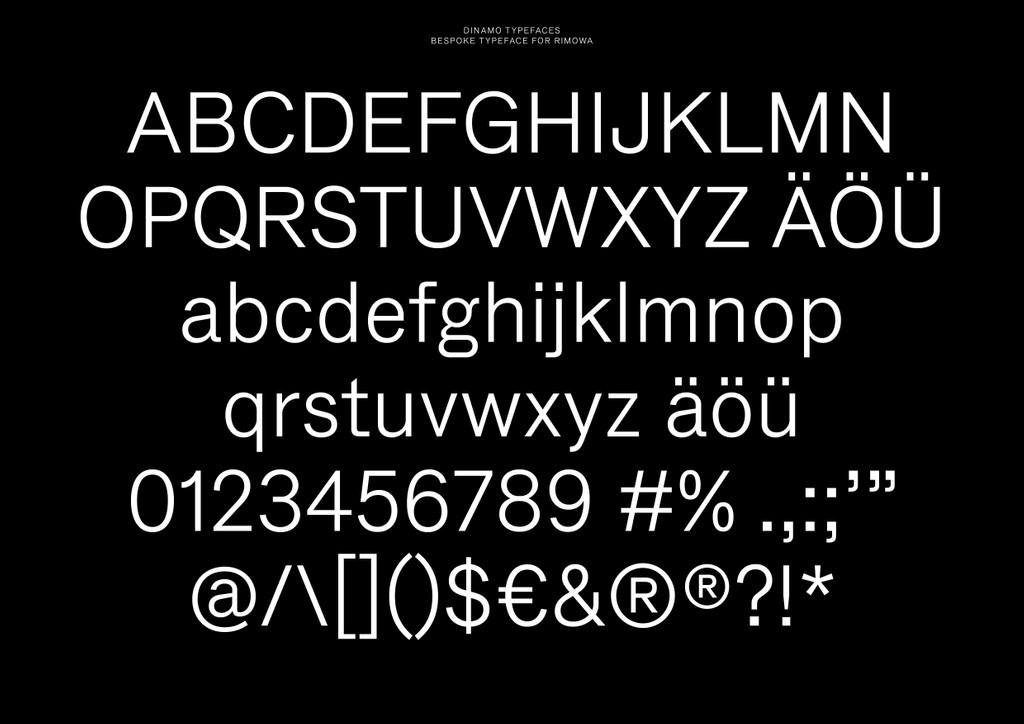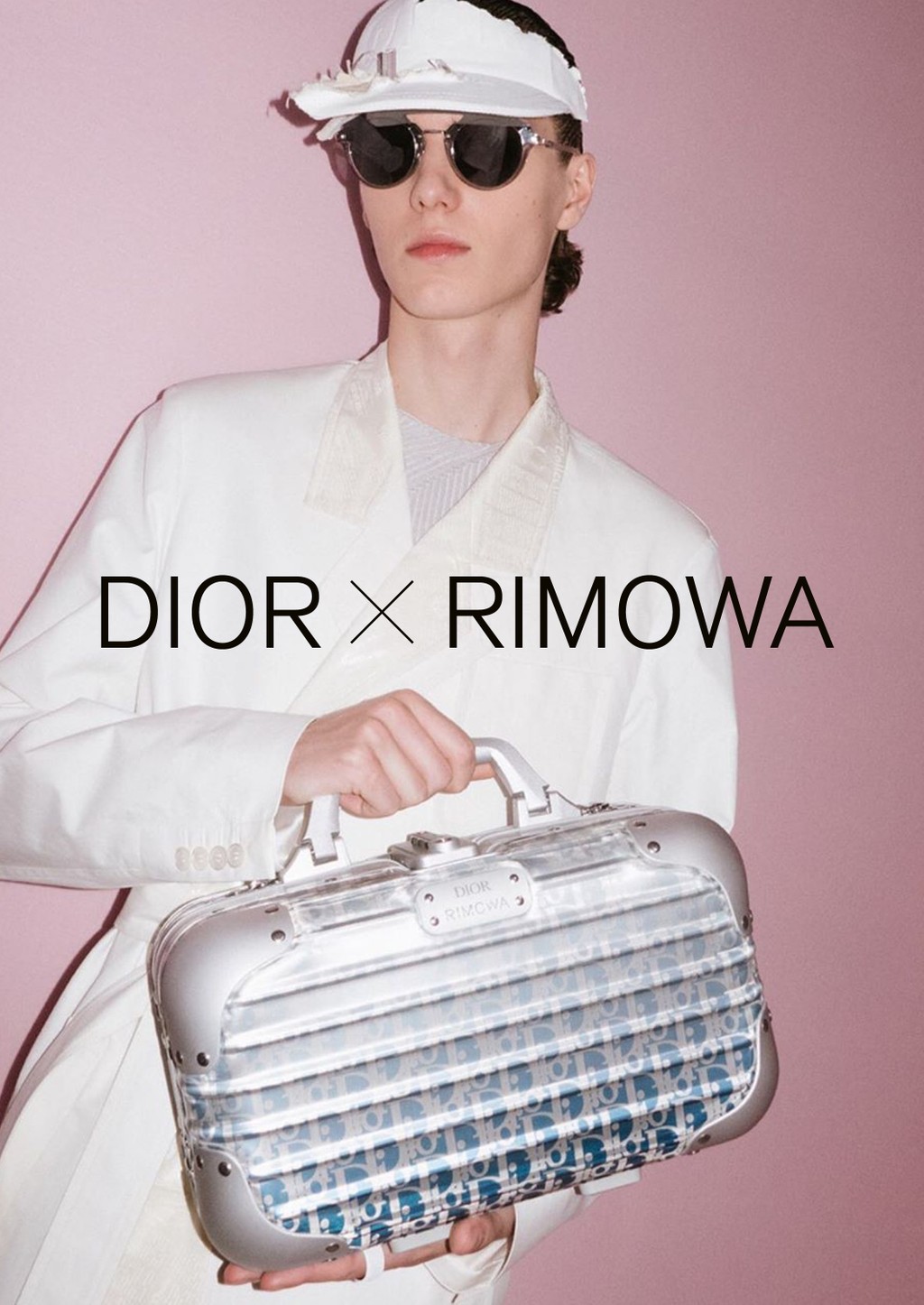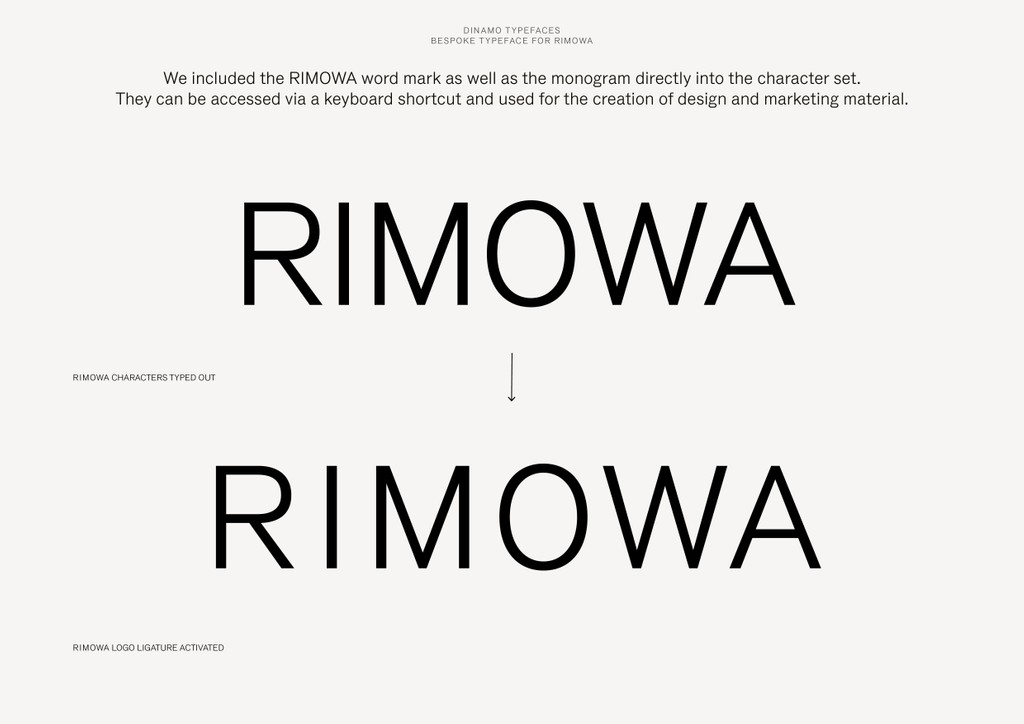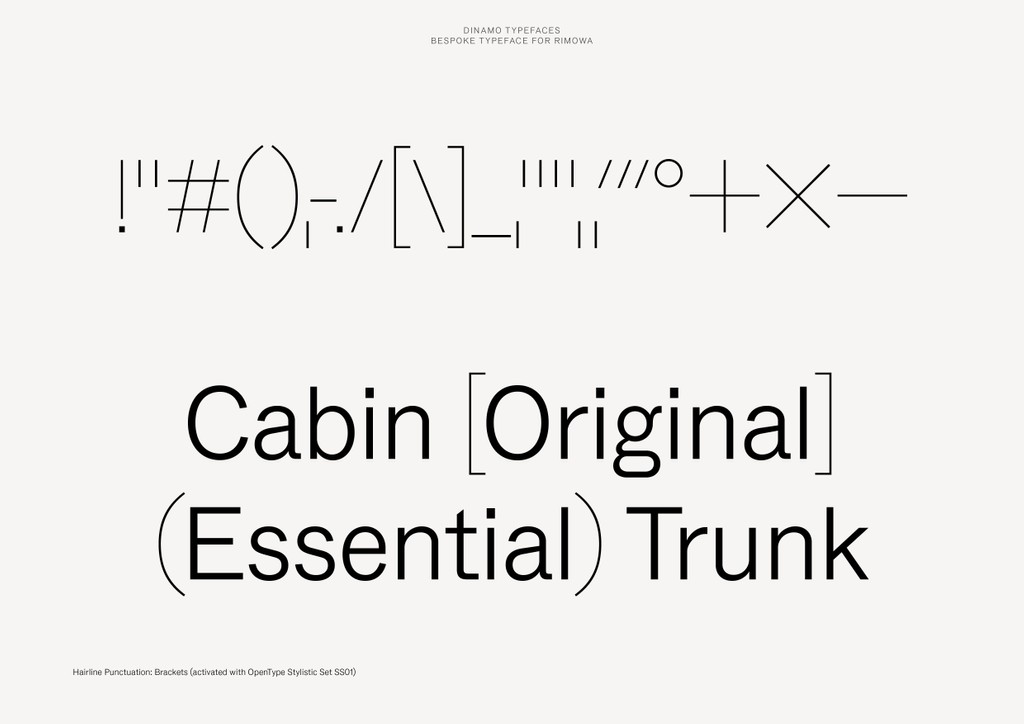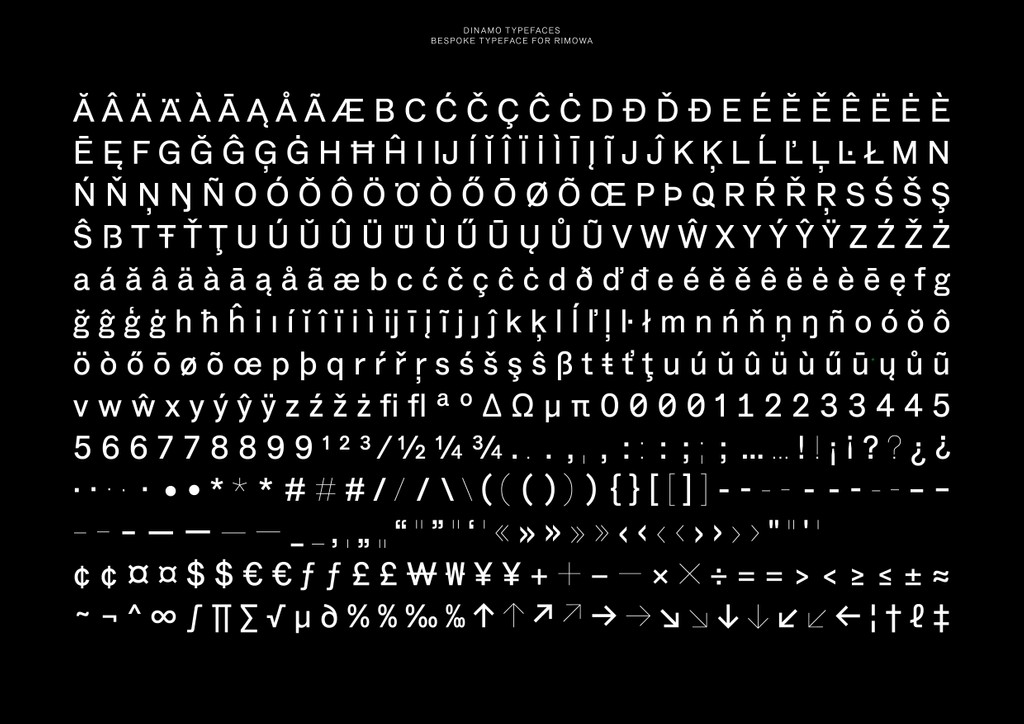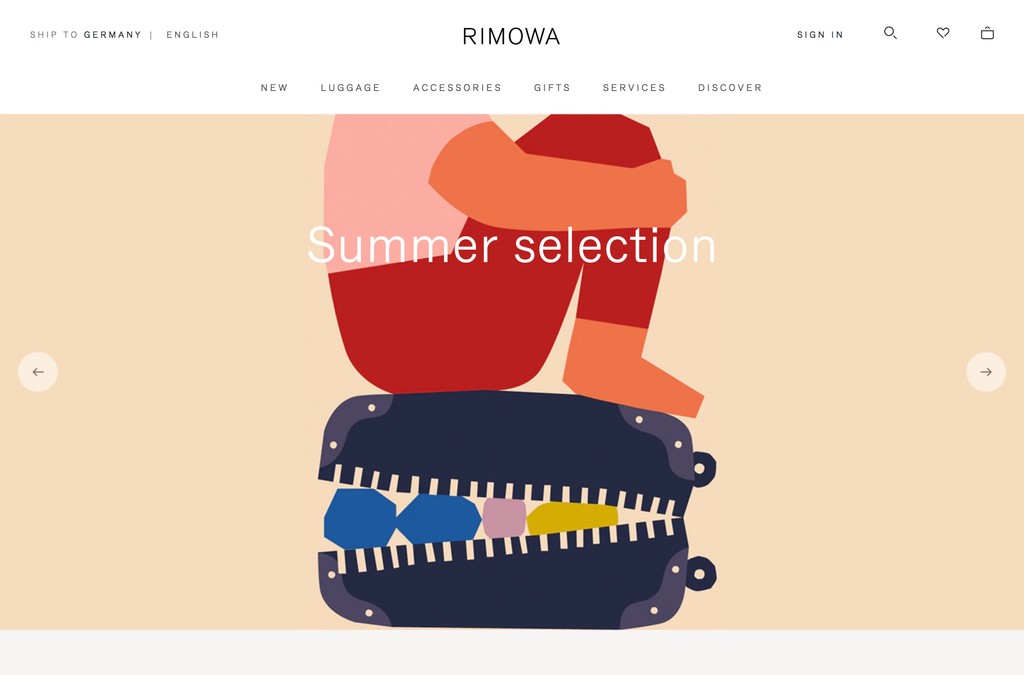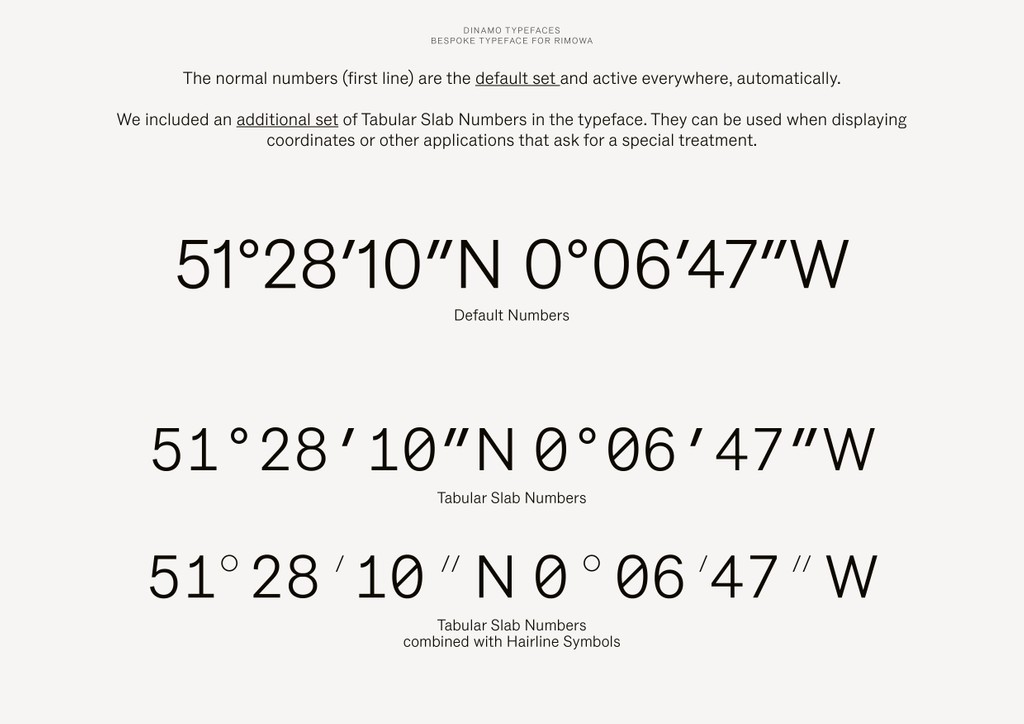 Credits
Bespoke Typeface
Concept: Dinamo
Design: Dinamo (Johannes Breyer & Fabian Harb, with Robert Janes)
Mastering: Dinamo
Brand Identity
Lead Agency: Commission Studio, London
Creative Direction: Christopher Moorby
Project Management: Alice Letman
Design: Tom Mussak
Rimowa
CEO: Alexandre Arnault
Project Coordination: Daria Jacobs, Gaelle Appelmans
Legal: Ralf Juck