A Fiction Hoodie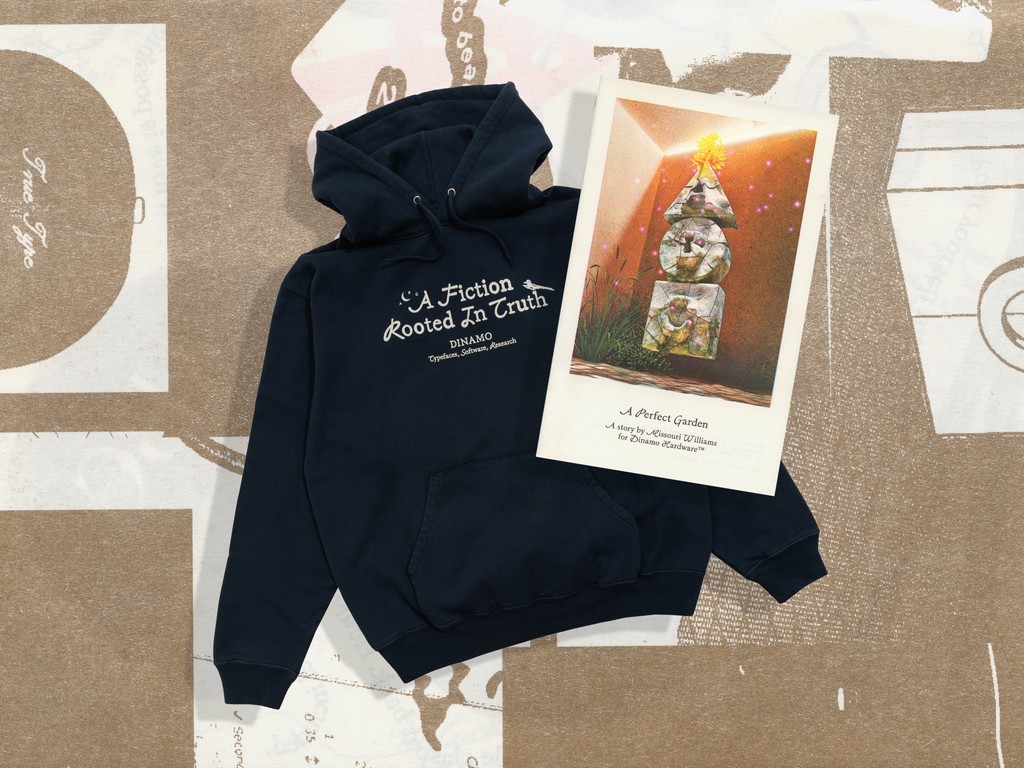 Price incl. VAT, excluding shipping
We ship once per week, every Thursday! Shipping might take up to two weeks. Thank you for your patience.
On Shipping & Returns
Facts
"Inside the garden
you have everything you need.
You need nothing.
And so the garden is empty."
Heavyweight cotton classic fit fleece in midnight blue. Features slogan set in off-white ABC Honeymoon and ABC Gramercy across its face, with special moon and robin glyph detailing.
Square ABC logo label sewn into hood, plus kangaroo pocket, drawstrings, and rib knit hem and cuffs ideal for page-turning.
100% organic cotton. Spun, knit, and dyed in Portugal.
Comes with its own Risograph short story by the dystopian author and novelist Missouri Williams. 26 pages, gold ink and four colors with foldout poster.
🌛🌛🌛🌛🌛🌛🌛🌛🌛🌛🌛🌛🌛🌛🌛🌛🌛🌛🌛🌛🌛🌛🌛
Size guide (in cm):
XS — 52 (width), 63 (length), 61 (sleeves)
S — 55 (width), 65 (length), 61.5 (sleeves)
M — 58 (width), 68 (length), 63 (sleeves)
L — 62 (width), 71 (length), 64.5 (sleeves)
XL — 66 (width), 73 (length), 65 (sleeves)
XXL — 69 (width), 73.5 (length), 65.5 (sleeves)