Rosetta Stone Parka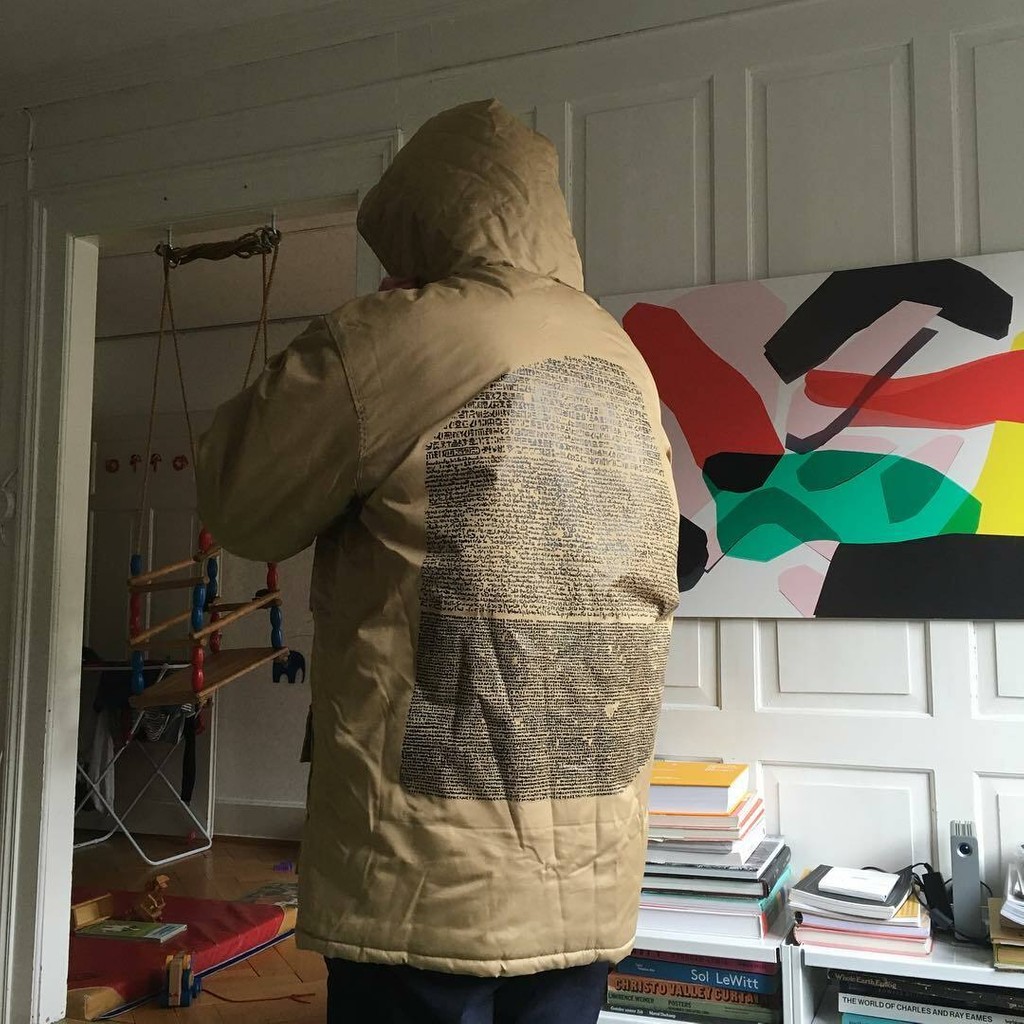 Price incl. VAT, excluding shipping
We ship once per week, every Thursday! Shipping might take up to two weeks. Thank you for your patience.
On Shipping & Returns
Facts
The Rosetta Stone parka is a vague passing thought test run in an addition of five, first conceived after a trip to a museum followed by a conversation about translation.
Faux-Goretex high mountain Parka
Black heat transfer vinyl print
YKK Din-En-Iso-14001 double zipper
Credits
Design: Dinamo (Fabian Harb, Johannes Breyer)
Production: Lahore, Pakistan
Photography: Dinamo, Miguel Gaydosh