Difficult Times X Mouthwash – Limited Edition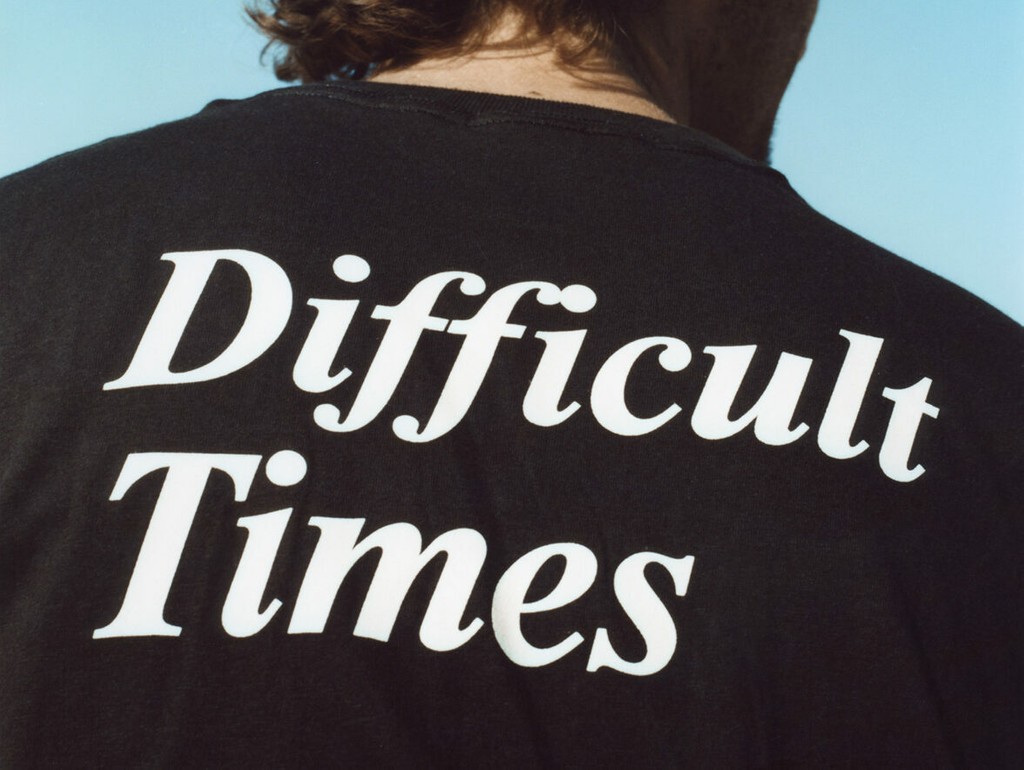 Price incl. VAT, excluding shipping
We ship once per week, every Thursday! Shipping might take up to two weeks. Thank you for your patience.
On Shipping & Returns
Facts
We teamed up with Los Angeles based collective Mouthwash to reimagine the original Difficult Times shirt we produced 5 years ago.
All profits will be donated to LA Conservation Corps. As the largest urban conservation corps in the country, they provide opportunities for young adults throughout Los Angeles who are out-of-work and out-of-school to explore new pathways to meaningful career and education opportunities while improving the quality of life in Southern California.
The times are difficult but they are our own. Designed in Berlin, manufactured in Los Angeles.
Orders will be shipped first week of September.
Heavyweight T-Shirt
100% Cotton, 180 g/m², black
1 color screen printed on the chest, back, and sleeves
limited edition of 90
Credits
Design: Dinamo & Mouthwash
Production: LA, California
Photography: Mouthwash, California